The cocoa paste production line can make cocoa nibs into cocoa mass, cocoa liquor. It includes roasting, peeling, and grinding machines. This plant can be customized to small-scale cocoa paste processing equipment and a fully automatic cocoa paste production line. The cocoa liquor produced by this plant can be made into drinks, cocoa butter, chocolate, and sweet snacks. This cocoa paste processing plant is high automatic, and easy to operate.
Introduction of the cocoa paste processing line
A cocoa liquor processing plant includes a cocoa bean roasting machine, cocoa bean peeler, cocoa nibs grinding machine. All the machines in the plant can be used singly or match with the cocoa bean production line to form a large plant. And we also provide customizing service according to customers' demands.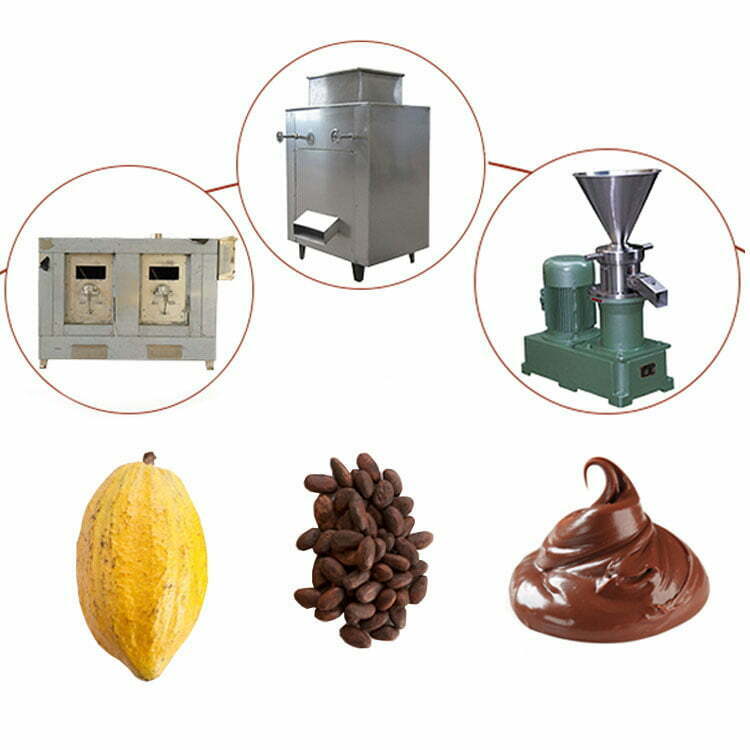 The whole processing flow of cocoa liquor making
Working flow: cocoa beans-roasting-peeling-cocoa nibs-grinding-cocoa mass-cocoa liquor.
The raw materials of this plant are cocoa beans after fermentation. And after the grinding operation, cocoa nibs will be liquid cocoa mass, which will turn into cocoa liquor after cooling.
And customers could also add a pressing machine and a powder grinder machine to make cocoa liquor into cocoa butter, and cocoa powder. This shows in the process of cocoa powder production line.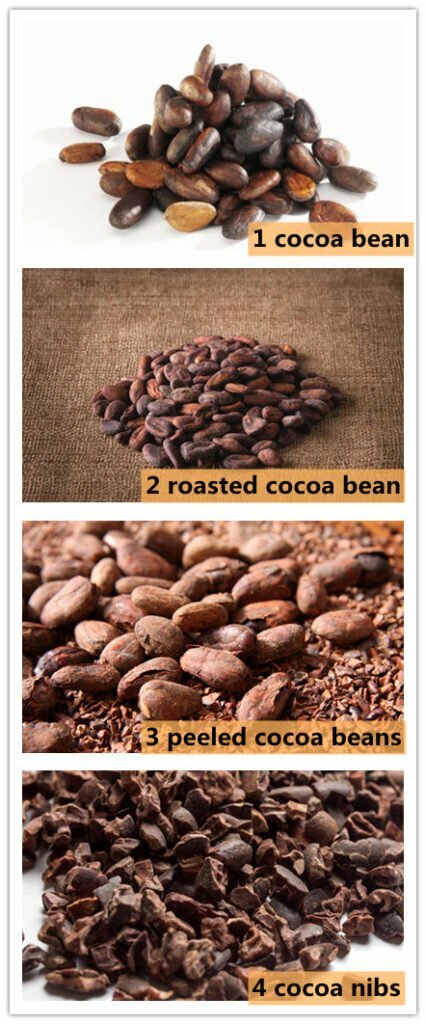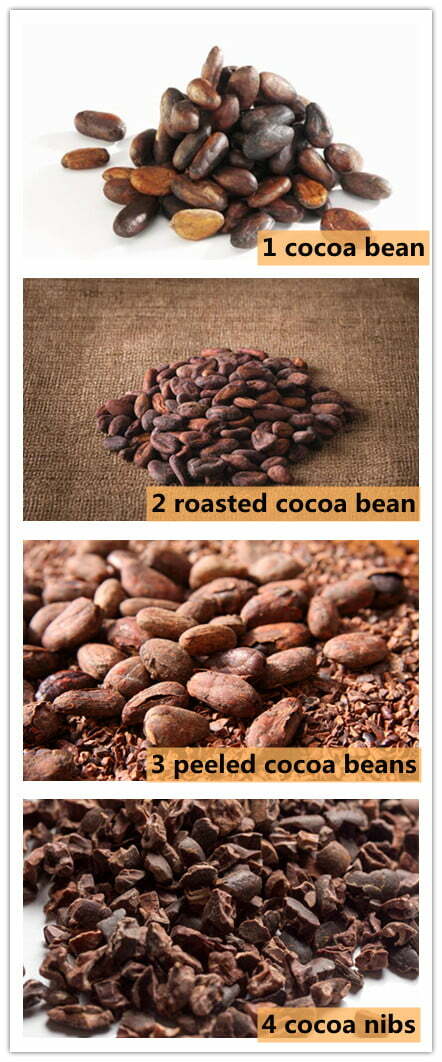 Note: We match with these cocoa processing machines according to the steps of processing. If your processing method is different, we can match you with a suitable machine according to your processing technology.
Cocoa bean roasting machine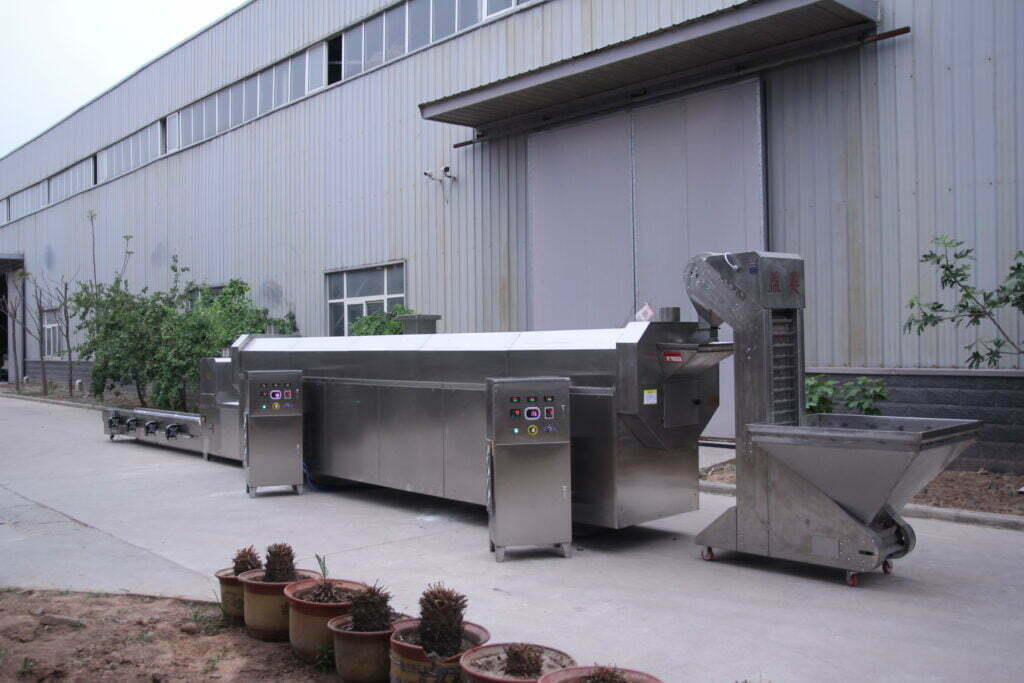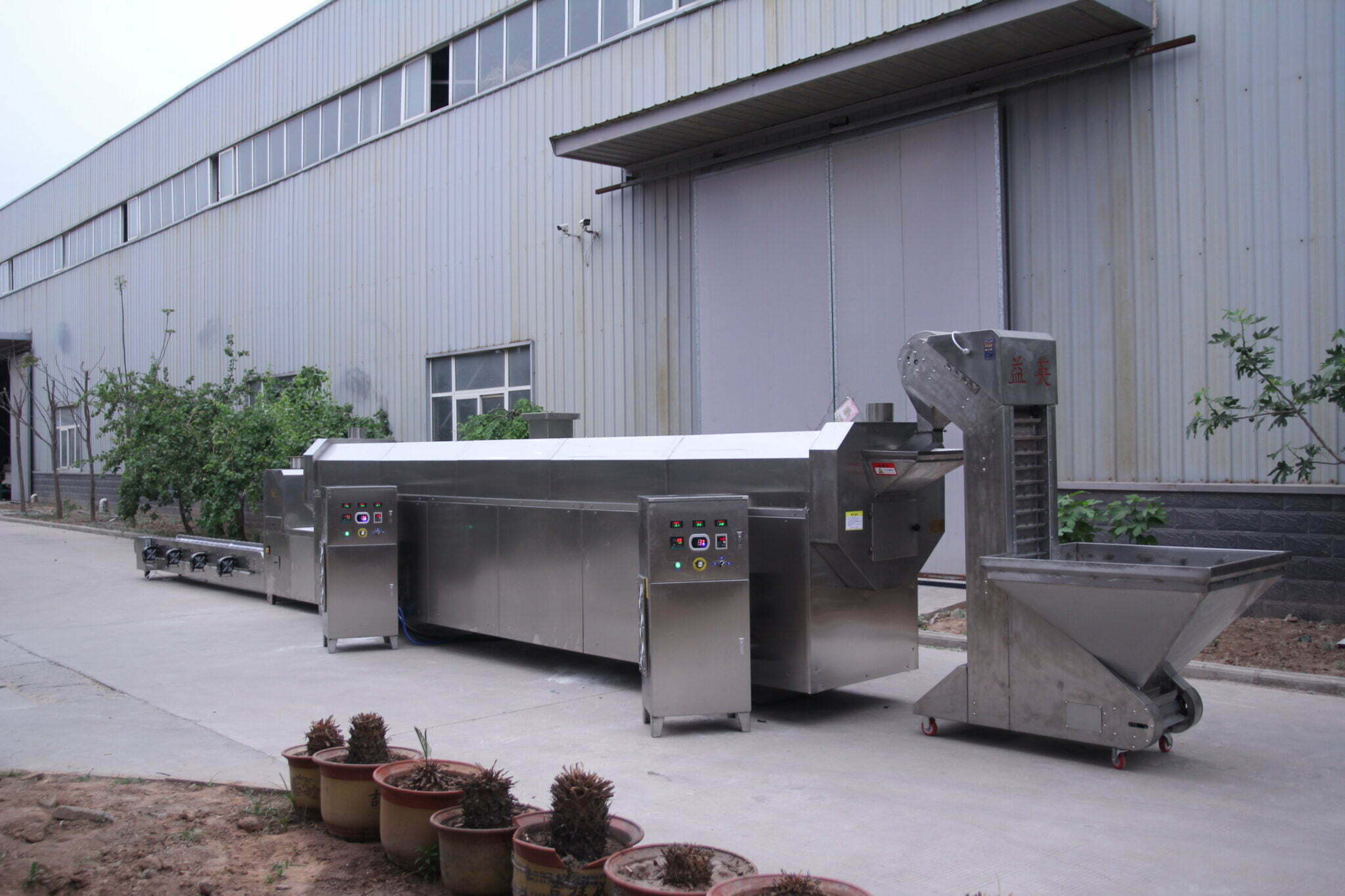 The roster machine is mainly for drying and baking products such as peanuts, cocoa beans, coffee beans, melon seeds, nuts, etc.
It adopts the principle of rotary drum, thermal conduction, and heat radiation. The baking machine has three types of heating methods: gas, coal, and electricity.
During the baking process, the baffle in the drum continuously push the material to form an uninterrupted rolling, so that evenly heat the material and ensure the baking quality.
The production cost is low, and the machine has the characteristics of convenient use and durability.
Cocoa bean peeling machine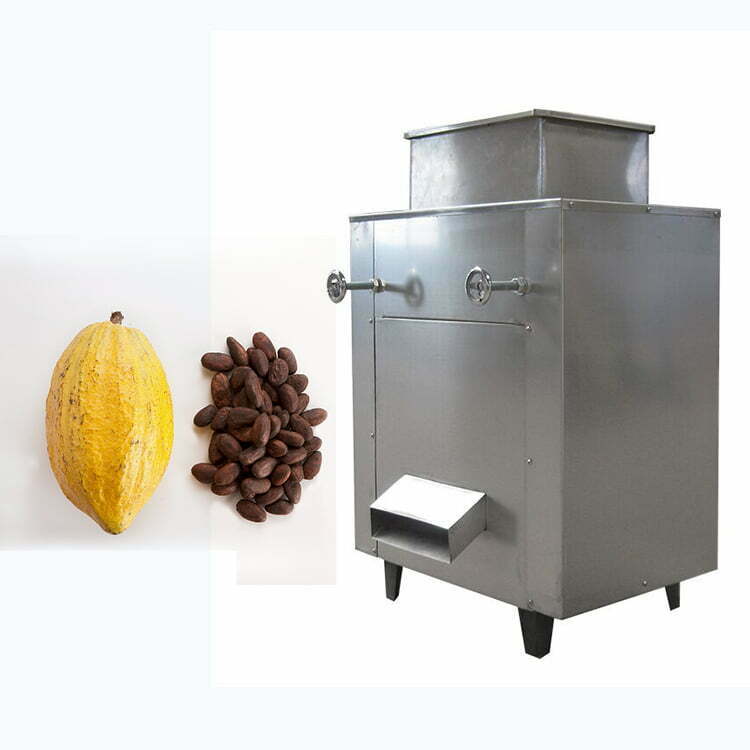 This sheller machine is specially design for peeling and splitting cocoa beans and coffee beans.
It has the advantages of high automation, high halving rate, low noise, and no pollution, with a vacuum cleaner. The vacuum cleaner can suck off the red skin and process it into the ideal half grain.
The machine composes of a material box, a feeder, a material sieve, a roller, a dust collector.
Using a rubber roller to smash, it could achieve the purpose of red-coating at one time.
With high output, low power consumption, no damage, no pollution, etc.
Cocoa paste grinding machine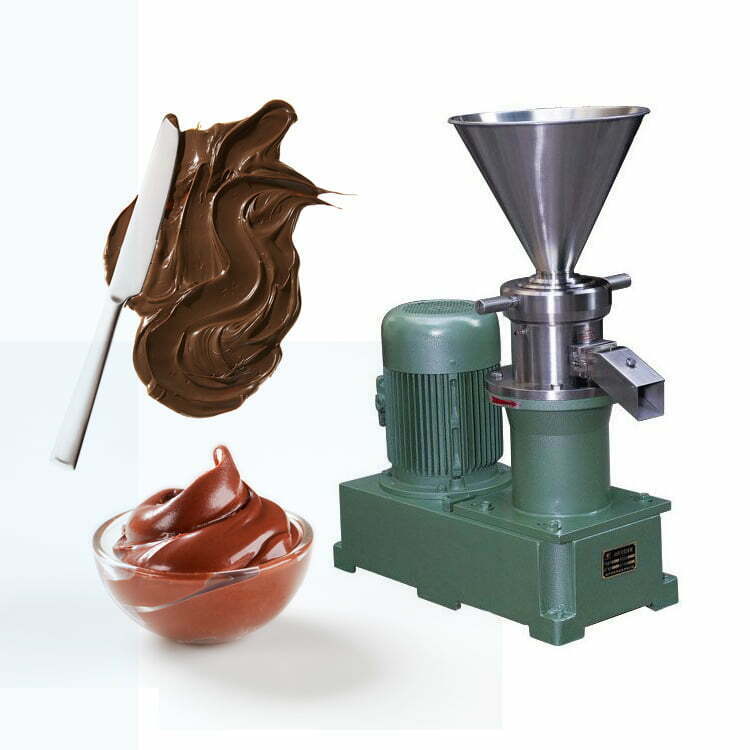 The basic working principle of this grinder is shearing, grinding and high-speed stirring.
Grinding relies on the relative motion of two toothed surfaces, one of which rotates at a high speed and the other of which is stationary. So that the material passing between the tooth faces subjects to great shearing force and frictional force. And the material is effectively dispersed, floated and pulverized.
Colloid mill is suitable for the homogenization, emulsification, and pulverization of various emulsions. It can apply to food, pharmaceutical, daily chemical, chemical, flotation, painting, and other industries.
The basic principle is that the fluid or semi-fluid material passes through the high-speed relative linkage between the fixed tooth and the movable. So that the material subjects to a strong shearing force, friction force, and high-frequency vibration. And it is effectively crushed and emulsified, so as to obtain satisfactory fine processed products.
Watch video of cocoa liquor processing machines
Features of cocoa paste production line
It is suitable for large, medium, and small processing manufacturers.
All manufacturing machines adopt food-grade machine materials, which are safe, efficient, and hygienic.
The cocoa liquor produced by these processing machines has good quality and good taste, which can maximize the use of raw materials and reduce waste.
All cocoa liquor making machines have multiple models, so we can provide you with a variety of specifications of cocoa production lines.
Products application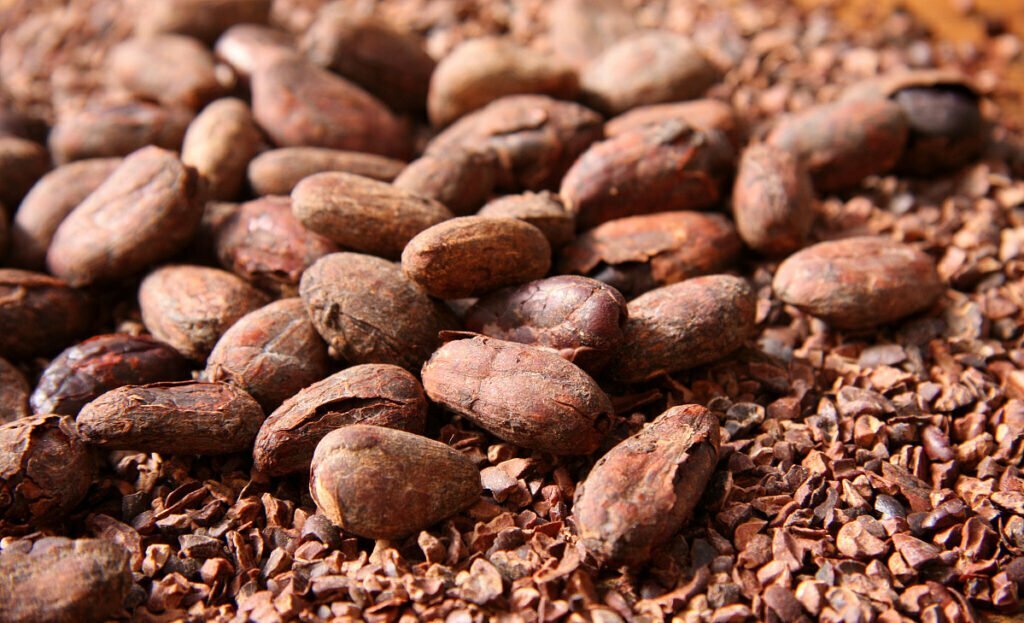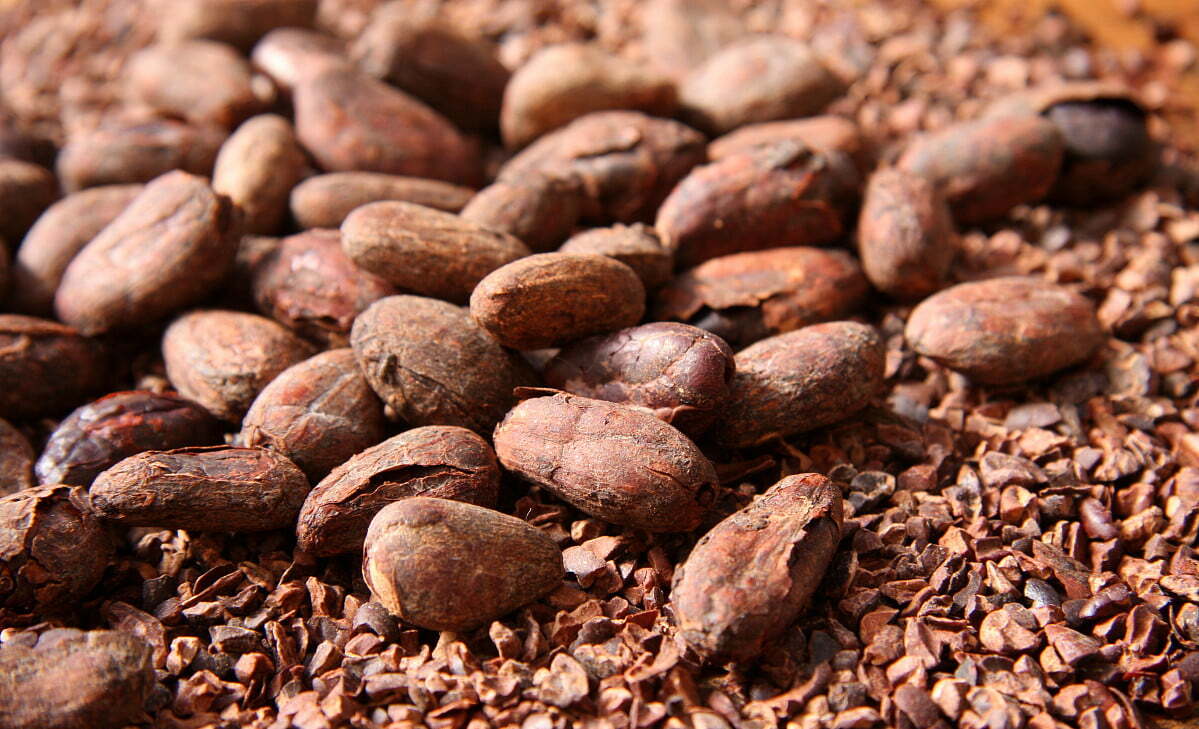 Cocoa liquor can produce chocolate, ice cream, candy, pastry, and other foods.
It contains a variety of nutrients, these nutrients have great benefits to human health.
Cocoa is rich in vitamin A, which can maintain visual function, maintain normal growth and development of bones, and promote growth.