The peanut butter colloid mill grinding machine is a new type of wet particle processing equipment developed by our factory with the introduction of the latest technology. It is mainly used for grinding various peanut butter (normal, smooth, original, sweet, salty, spicy), etc. Its biggest advantage is that it has a high yield and can directly grind whole peanuts into the sauce.
Working Principle of peanut butter colloid mill
The grinding machine is widely used in the production of the food industry, such as peanut butter and ketchup, coconut paste, chili sauce, and so on. According to the different grinding materials of customers, the materials of this machine are carbon steel and stainless steel.
The peanut butter grinder is composed of a hopper, cooling water pipe fittings, adjust disk, discharge port, and high hardness heavier base. A worker pours raw materials into the hopper and starts the colloid mill. The finished butter will flow out from the discharge port.
The temperature of finished peanut butter is 80-85℃. Customers need to cool it to 50-60℃ and take the next processing steps.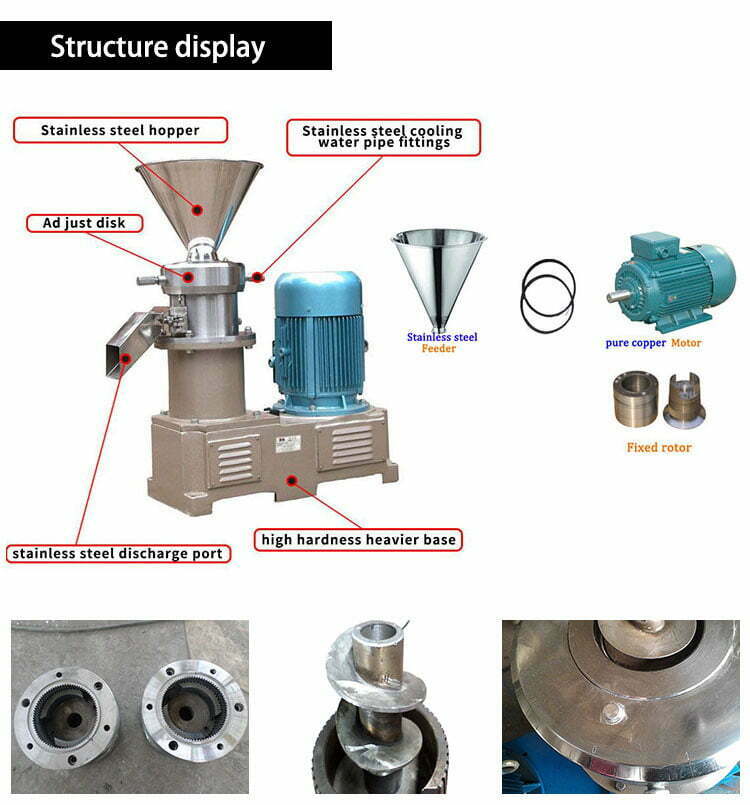 Machine Parameter
| Model | Capacity | Power | Machine size | Weight |
| --- | --- | --- | --- | --- |
| TZ-70 | 50-80KG/H | 2.2Kw | 650x320x650mm | 70kg |
| TZ-85 | 100-150KG/H | 5.5Kw | 900x350x900mm | 170kg |
| TZ-130 | 200-300KG/H | 11KW | 1000x350x1000mm | 270kg |
| TZ-185 | 500-800KG/H | 30KW | 1200x450x1200mm | 470kg |
| TZ-200 | 600-1000KG/H | 37KW | 1200x500x1200mm | 500kg |
Machine Application
It is suitable for grinding nut butter, chili sauce; peanut milk, protein milk, soy milk, dairy products; various beverages, aloe vera, pineapple, fruit tea; ice cream, moon cake filling, jam, juice, etc.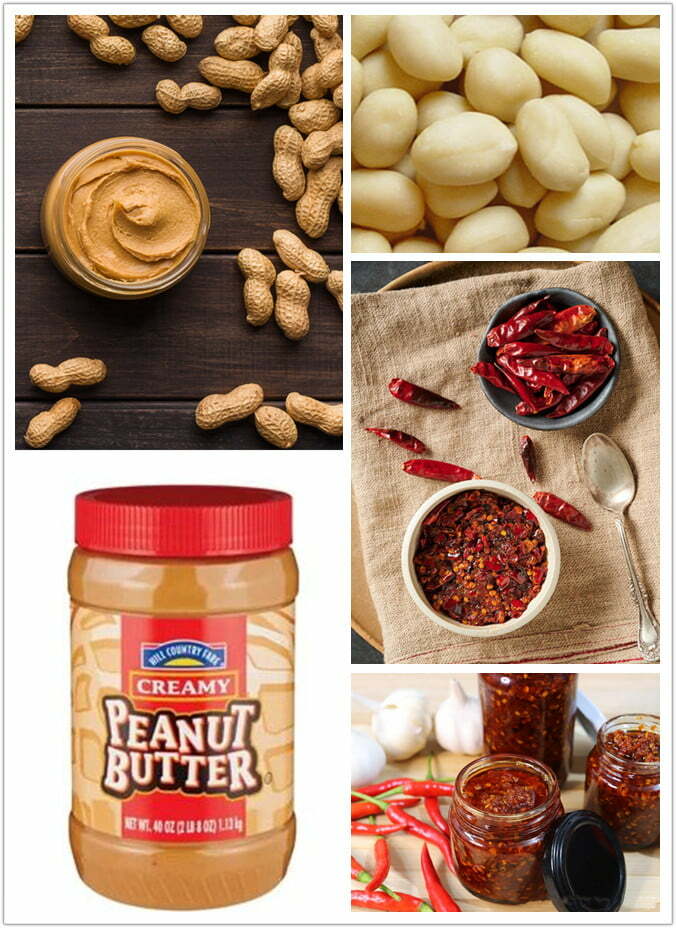 Operation Video of peanut butter grinder
Advantages of multi-functional peanut butter colloid mill machine
Compared with the small peanut butter maker machine, this multi-functional peanut butter colloid mill has a larger capacity. It is suitable to match with other machines for use in an automatic peanut butter plant.
When this colloid mill processes peanut butter, it can clean with oil. And when the machine processes pepper, it can clean with water. And workers do not need to take complex washing steps.
The main parts of this machine are made of stainless steel, which will not produce harmful substances in the peanut butter. And this multifunctional colloid mill could grind peanut butter twice, making the butter with better taste.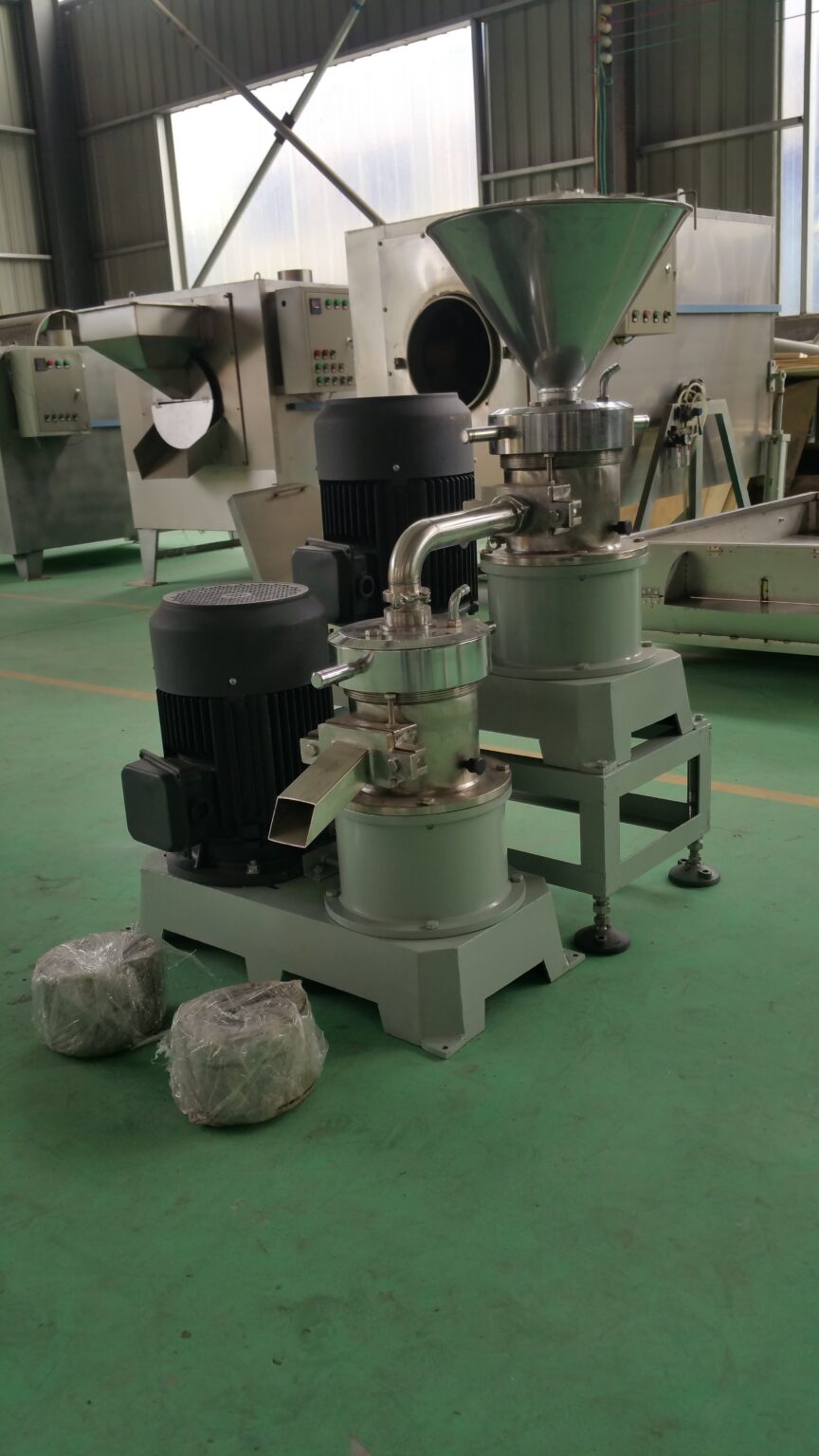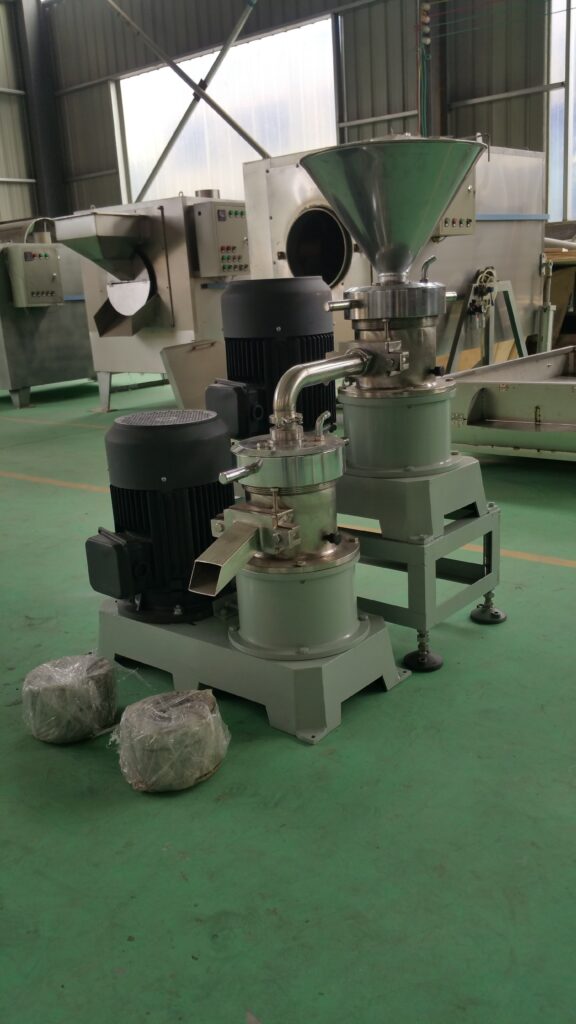 FAQ of peanut butter grinding machine
What is the usage of this machine?
— This colloid can use to grind all nut butter and some vegetables. It applies in food plants, restaurants, and others.
How do I install the colloid mill machine?
–Operation video & instruction will be sent to clients, to help them use the machines better.
How long is the guarantee?
— We promise a guarantee of one year for non-human damage factors.
How should I do if meet some trouble while using?
— Don't worry about that. We are always pleased to provide using support to clients. We can take a video showing how to resolve the problem, and write detailed resolutions for you.