Peanut butter machine is a grinding equipment for fine crushing processing of fluid or semi-fluid materials. The machine can be widely used in the food, pharmaceutical, chemical, and light plastic industries. Recently many customers in Taizy nut machinery consulting peanut butter maker machine related matters. Many customers do not know how to use the peanut paste making machine, so we are here to explain the colloid mill in operation should pay attention to what issues.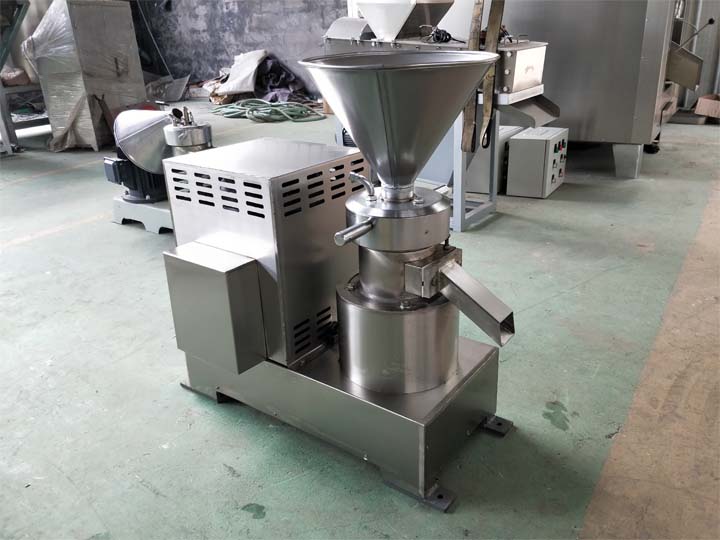 How to correctly use the peanut butter machine?
Peanut paste making machine should be placed horizontally on a flat land when installed.
Peanut butter maker can not process dry solid materials, only wet processing.
The machine should rotate the rotor before use to check whether there is contact with the stator and whether there is any jamming.
Iron and gravel particles and other hard objects are strictly prohibited to enter the machine to prevent damage to the machine.
After the peanut butter colloid mill is connected to the line and connected to the power supply, it should be noted that the rotor rotation direction should be consistent with the arrow pointing on the base and the arrow pointing on the base.
The motor should be checked for noise and vibration when starting.
The colloid mill shall not start idling for more than 15 seconds.
The commercial peanut butter machine should be cleaned after use. This can avoid material residue caused by the machine seal leakage.