An automatic cashew nut shelling machine is a special machine used to automatically remove the shell of nuts. The machine has multi models, it can automatically open 4, 6, 8, 10, 12 cashew nuts at a time. This cashew processing machine is easy to operate and has high opening efficiency. It is the best machine for cashew nut processing and shelling.
Cashew nut introduction
The cashew nut kernel is very hard and has a special shape. It is difficult to open the cashew nutshell with ordinary tools. And cashew nuts contain a special oil, which can cause allergies if you get it on your hands. Therefore, cashew nut shelling usually uses a special cashew cracker machine. Because many farmers do not have processing capabilities, they can only sell them at low prices.
Manual cashew nut shelling
Manual cashew sheller machines generally use manual feeding, and foot operate machine to break the shells. The shell cracking device uses a blade that has the same shape as the cashew nut.When working, foot steps on the machine to rotate the blade, so that the cashew nut shell can be broken. Manual shelling is inefficient, and if the manual feeding is not good, it will cause the cashew to break. And there is a certain degree of danger in the process of opening the shell.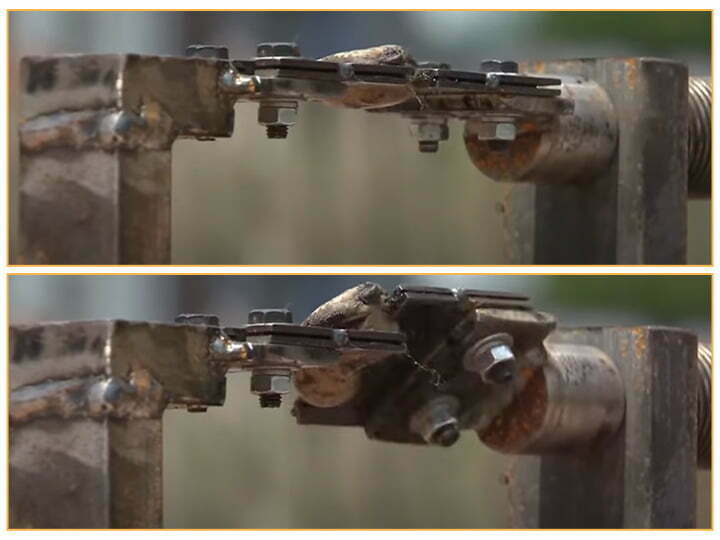 Working principle of automatic cashew nut shelling machine
The automatic cashew shelling machine only requires manual feeding, it will automatically place the cashew nuts and open the shell. The automatic cashew nut sheller machine overcomes the problem of the manual cashew cracking machine. It has a device for automatically placing the cashew nuts in the round hole. Then it is conveyed through a chain so that the cashews run on a smooth track. On this horizontal track, the cashew is flat. When running on the track, the blades on both sides of the track break the cashew nuts. Since the cashews are placed horizontally, the shelling rate of cashews is high and the damage rate is low.
Automatic cashew sheller machine parameters
| | | | | |
| --- | --- | --- | --- | --- |
| Model | Capacity | Power | Size | weight |
| TZ-4 | 70kg/h | 1.1kw | 1.3*0.9*1.2m | 260kg |
| TZ-6 | 100kg/h | 1.1kw | 1.5*1.15*1.6m | 360kg |
| TZ-8 | 200kg/h | 1.5kw | 1.5*1.6*1.65m | 560kg |
Features of cashew shelling machine
1. The machine is easy to operate, with high output and low energy consumption;
2. The cashew nut shelling machine has a variety of models to meet the needs of different customers;
3. The cashew cracker machine has a high shelling rate and low breakage rate, and the cashew nut has a high shape integrity;
4. The machine has a reasonable design structure, a small floor area, and a high degree of automation