The 1000kg/h India cashew nut production line could classify, shell, and peel cashew nuts. All the machines can customize. This Kaju processing plant has a high cracking rate and whole kernel rate, multiple models. The products finished by this plant can use in cashew snacks, bakery shops, restaurants, and many other places. So how is the price of a 1000kg/h Kaju production line in India?
What is 1000kg/h India cashew nut production line?
The cashew nut production line includes elevators, a cashew nut grading machine, a cashew cooking machine, eight automatic cashew nut shelling machines, cashew kernel shell separating machines, a cashew kernel drying machine, cashew kernel peeling machines, and other machines.
Features of cashew nut processing machines
High shell rate, and less crushing rate.
Large capacity.
Customized service is available.
Continuous production.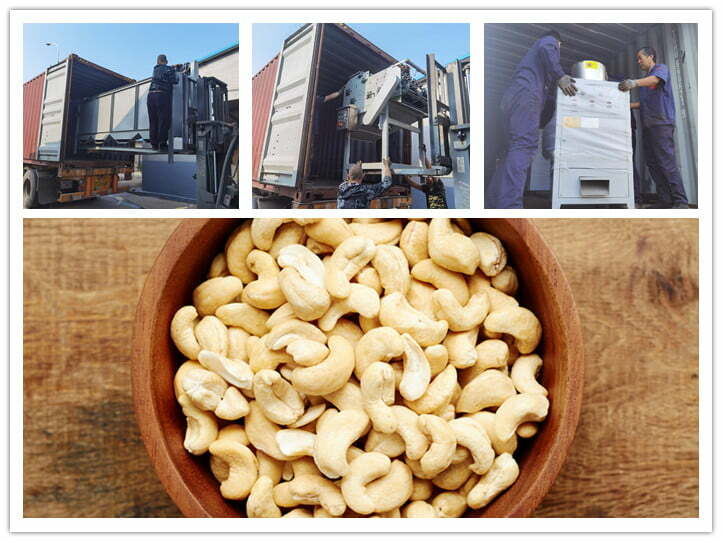 Factors affecting the India Kaju processing machines
Capacity
We could provide 200, 300, 500, 1000, 2000kg/h cashew nut production lines. And customers could also have other requirements about the capacity of Kaju processing machines.
Materials
The main parts of cashew nut machines are made of stainless steel and for customers with a higher standard of materials, we could provide customized service.
Large India Kaju processing line
The Kaju production line with a large capacity is equipped with elevators and screening machines. So there may be differences from separate cashew machines.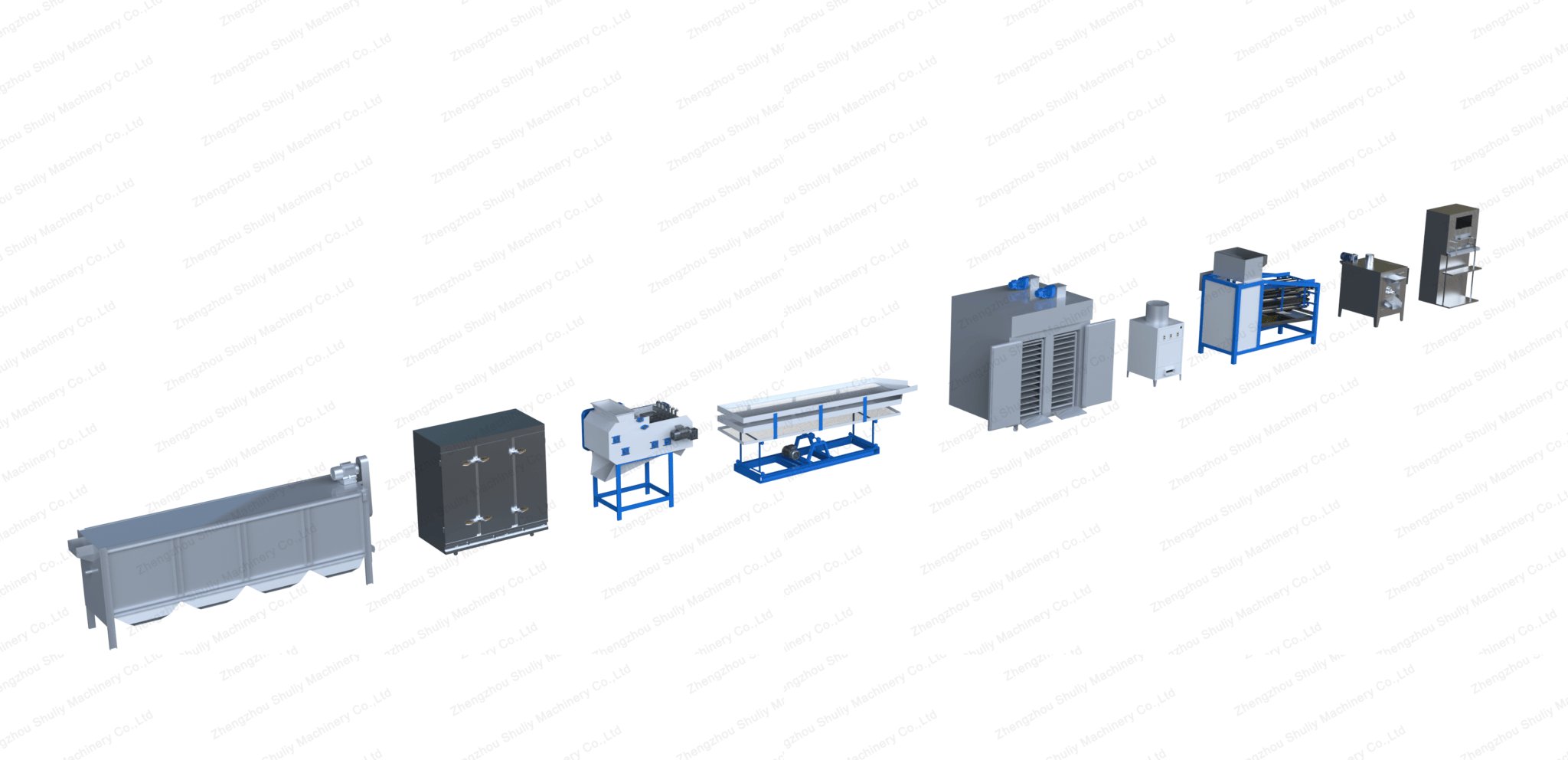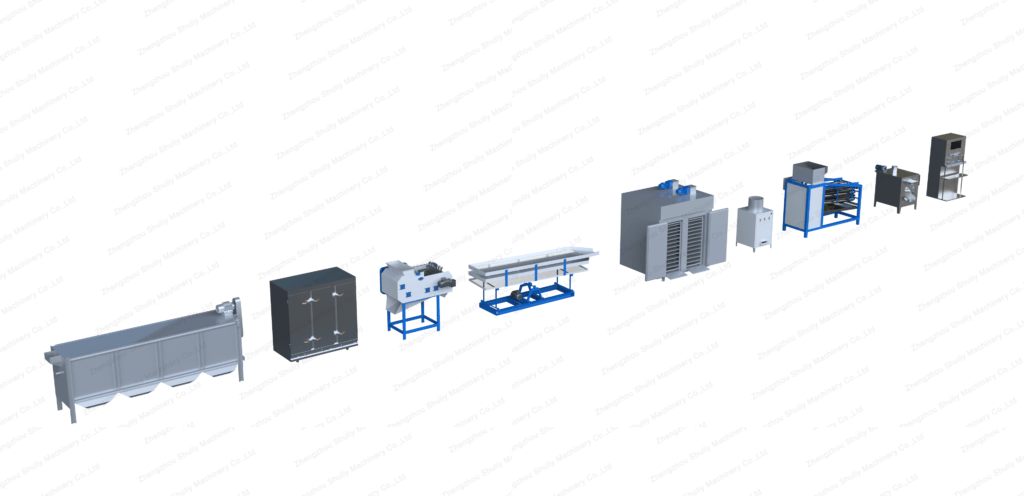 Small Kaju processing machines
All machines of India cashew nut production line can be sold separately. And there are more choices for cashew nut shelling machines. We have semi-automatic cashew nut shellers, manual cashew nut crackers, and automatic cashew nut shellers.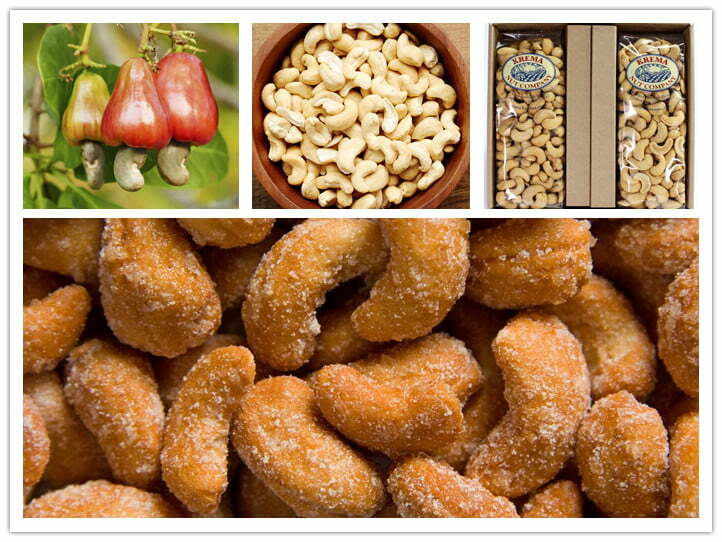 If you are interested in the cashew nut production line, leave your comment or send messages to us.