Cashew shelling machine is a machine especially for removing cashew nut shell. In the case of having a cashew nut or nut factory, cashew nut shell removing machine is one of the essential machines, because it can greatly improve your production efficiency. Therefore, it is particularly important to find a reliable cashew shelling machine manufacturer. In China, as a company with nut production machinery for many years, our machine has been exported to many countries all over the world, such as Brazil, India, Tanzania, Mozambique, Vietnam, and so on.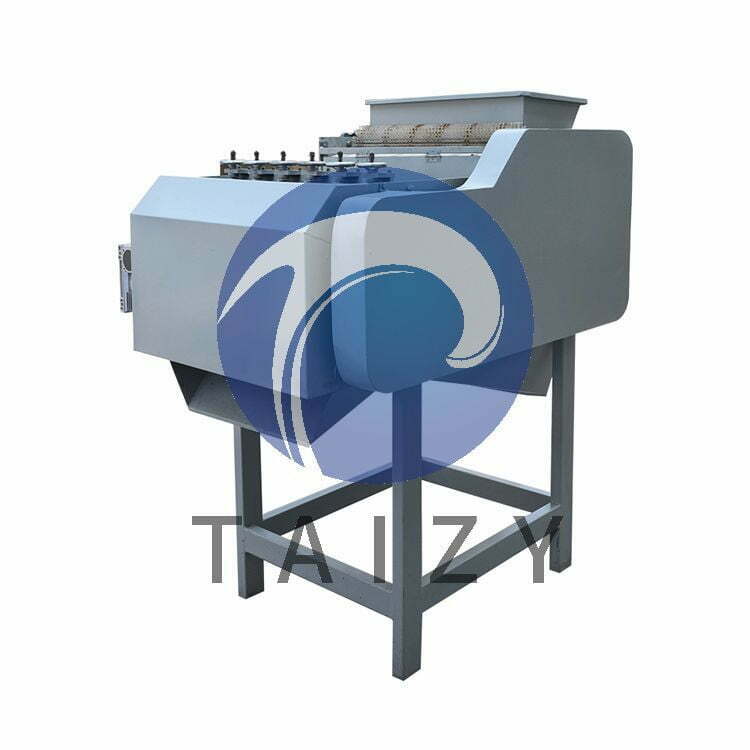 Design of Cashew Shelling Machine
There are many different cashew nut processing machines on the market. Here we mainly introduce the automatic cashew nut sheller. Before entering the shelling machine, the cashew nut needs to be steamed to soften the shell and then cooled naturally for 2-3 days before entering the machine for shelling. Our cashew nut sheller can peel 2/4/6/8/10/12 cashews at the same time, which can be selected according to your own needs. The shell opening rate of the machine is about 95%, and the nut integrity rate is about 85%.
According to the feedback from many of our customers, they choose to peel 6 / 8 at most. Because the stability of the shaft in the machine will become worse after a long time of use. But you don't have to worry about the quality of the sheller because our machine is made of carbon steel.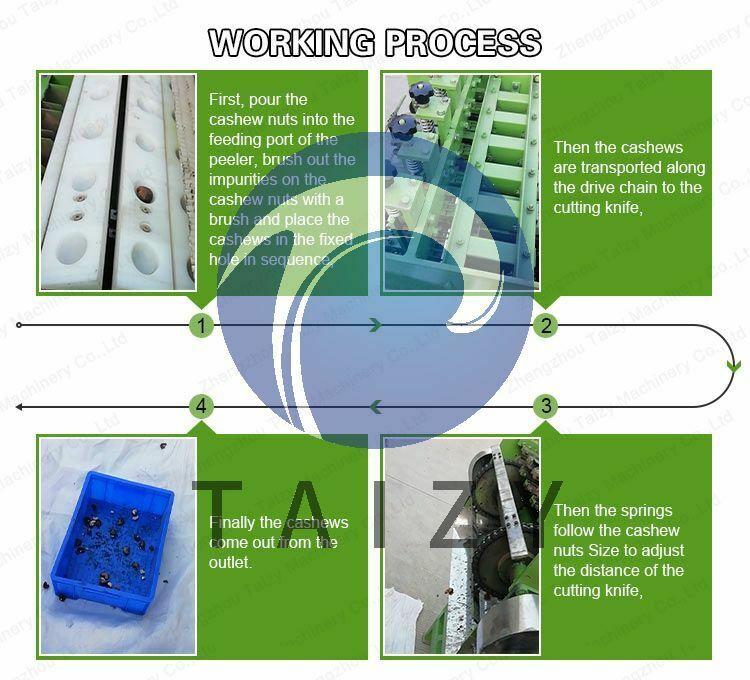 Cashew Nut Shelling Machine Capacity Table
| | | | | |
| --- | --- | --- | --- | --- |
| Model | Capacity | Power | Size | Weight |
| TZ-4 | 70kg/h | 1.1KW | 1.3*0.9*1.2m | 260kg |
| TZ-6 | 100kg/h | 1.1KW | 1.5*1.15*1.6m | 360kg |
| TZ-8 | 200kg/h | 1.5KW | 1.5*1.6*1.65m | 560kg |
We have three kinds of automatic cashew nut shelling machines with different yields for you to choose from. The yields are 70kg/h, 100kg/h and 200kg/h respectively. You can choose according to your needs. If you have any questions, you can contact us at any time and we will reply to you as soon as possible.
What Are the Benefits of Our Machine?
Cashew nut sheller is a special machine for processing cashew nut shell. It can easily remove the hard shell of cashew nut in a very short time.
High productivity and easy operation.
The loss rate is low and the breaking rate is small.
Simple structure, reliable use, convenient adjustment and low power consumption.
We have a variety of models to meet the needs of different customers.
The machine has a reasonable design structure, a small floor area, and a high degree of automation.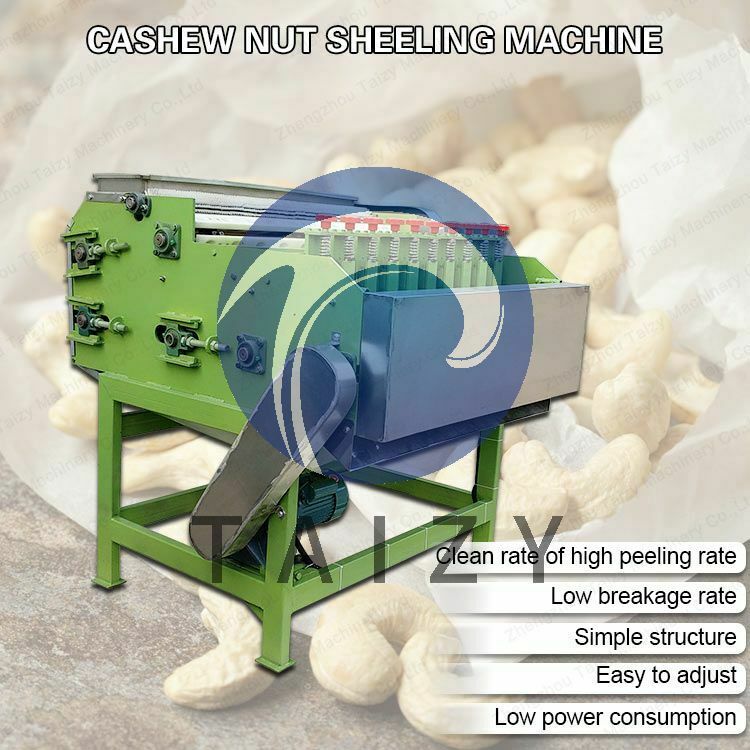 Why Can't You Shell the Cashew Nut Manually?
Cashew nut shell is poisonous. Cashew nutshell is very special. It is not only very hard, but also contains highly toxic and corrosive shell oil. Shelling with your hands can easily cause damage to your hands. It will erode the skin and have strong irritation to the mouth. It can't be eaten without peeling off the shell first. Therefore, the cost of manual shelling is very high.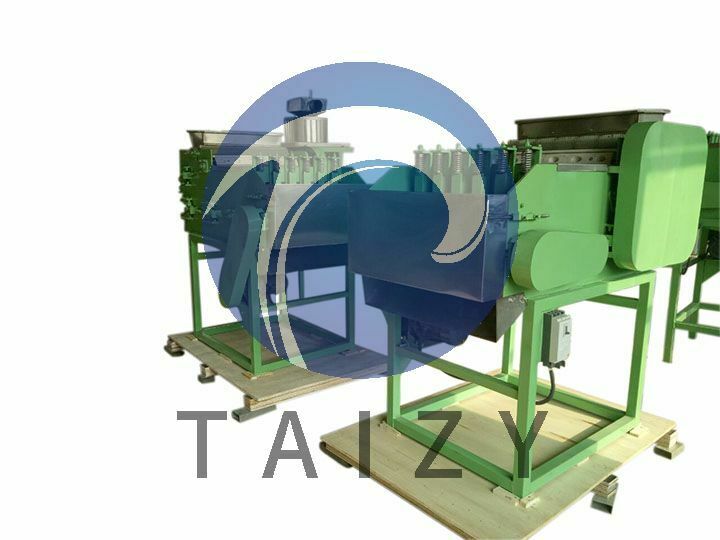 Why is Taize Machinery a Reliable Nuts Machinery Manufacturer?
Customized Service: A mature machinery manufacturer can provide high-quality customized service to meet the needs of different customers. Taizy machinery can provide you with a variety of customized services.
After Sales Service: Many manufacturers' service attitude will become very poor after customers pay, and it is difficult to solve problems. Taizy's salesmen have received strict training. No matter what questions you have, we will answer them patiently
Company History: Our company was established in 2010 and has a history of more than 10 years. If our products are not recognized by the market, they will not exist for so long.