The cashew nut processing machine has the characteristics of high efficiency, so what about cashew nut processing machine cost? The specifications of the cashew nut processing line is one of the most important factors affecting the cashew nut machine price. As a professional cashew processing machine manufacturer, the following introduces you to the specifications of the cashew processing machine.
For different specifications of cashew nut processors, they need different capacities of cashew nut machine. We provide small and large cashew processing machines for different customer to choose from.
Small cashew nut processing machine cost factors
The small cashew nut processing machines mainly include a cashew nut washing machine, cashew nut grading machine, steaming machine, cashew nut sheller machine, shell, and kernel separator, peeling machine, a baking machine, and other machines.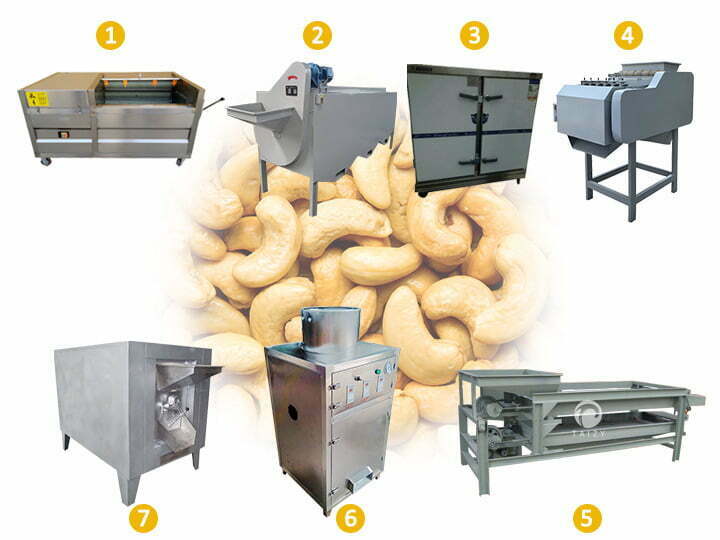 These small cashew processing machines are composed of semi-automatic machines, so they need manual operation. In addition, we provide 100kg/h, 200kg/h, 300kg/h, 400kg/h, 500kg/h capacity small cashew nut processing plant. Therefore, if you want to know the small cashew nut processing machine price, please continue with us and tell us your production output. We will contact you as soon as possible and provide you with a quotation according to your needs.
Automatic cashew nut machines price factors
The large cashew nut processing machine is a machine composed of a cashew nut shelling unit. The shelling unit can realize fully automatic operation from feeding to discharging. Especially, the shelling part of the production line adopts a unit composed of multiple shelling machines. You can control the production line throughput by increasing or decreasing the number of automatic cashew shelling machines.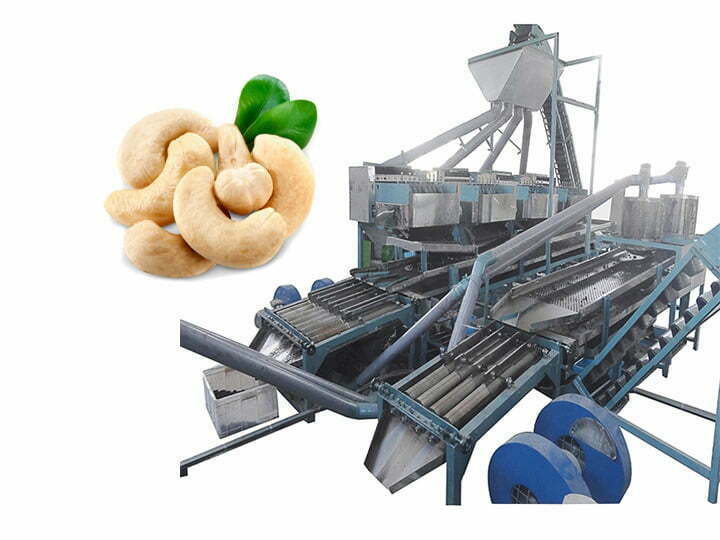 For manufacturers dealing with different raw materials, we provide different solutions. As a professional cashew processing machine manufacturer, we not only provide customers with conventional machine matching solutions. But we can also customize solutions for customers according to their requirements.
For the cashew nut processing machine cost, the most important factor is your processing raw materials and the output of the production line you want. If you want to buy the cashew nut processing machine, please tell us in detail about your production needs and required output. We will contact you as soon as possible to provide you with solutions and quotations.