Introduction
The automatic peanut butter production line could process large amounts of peanuts. It can also apply to almonds, cashew, walnut, etc. It has a wide range of use and affordable cost.
This peanut butter processing plant includes a feed elevator, continuous roaster, peeling machine, grinding machine, storage tank, mixing machine, vacuum tank, filling machine, etc. This plant has advantages of high automation, easy-operating, stable performance, high quality, etc. It is an ideal and low price butter processing equipment for food processing plants.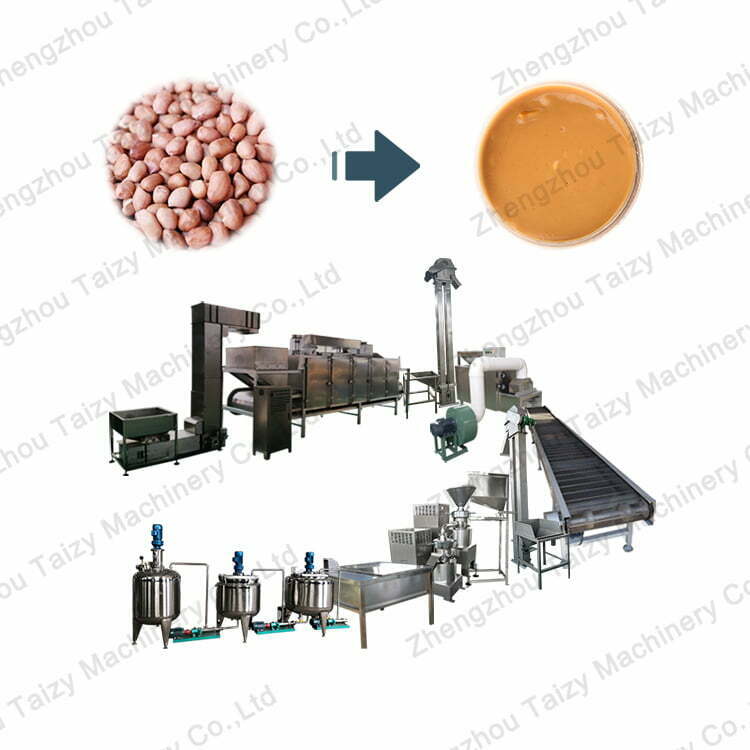 Process of automatic peanut butter production line
Roasting-cooling-peeling-grinding-mixing-vacuum-filling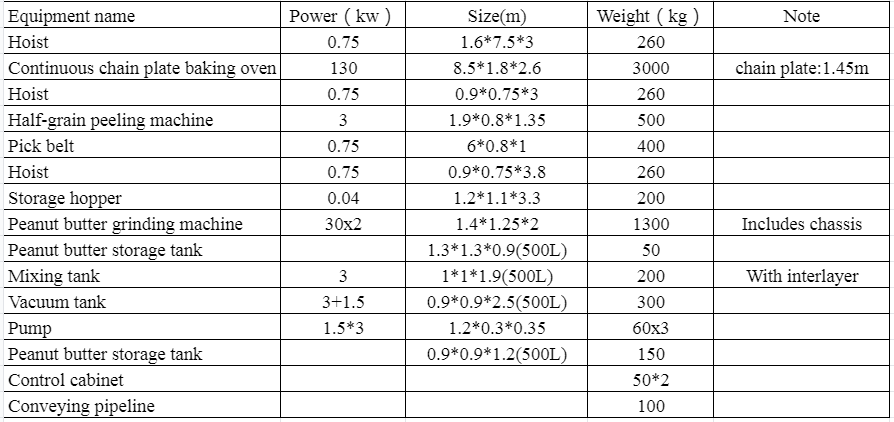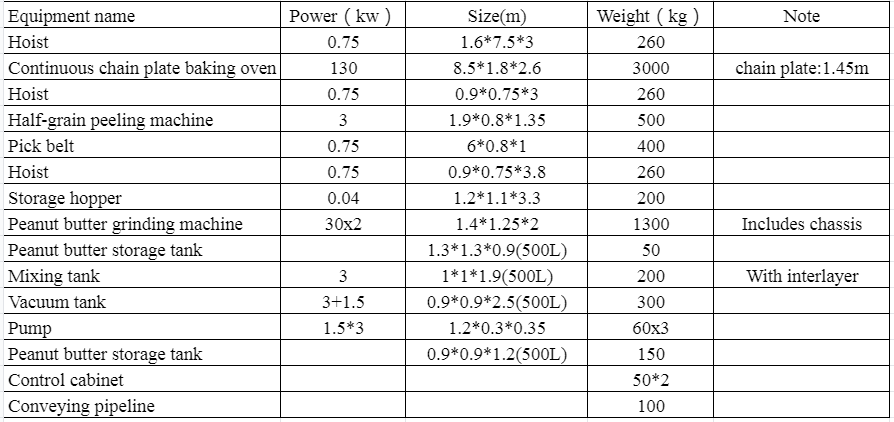 Advantages of peanut butter manufacturing plant
When the current temperature of the oven is lower than the set temperature, continue heating. And stop heating when it reaches the set temperature. The highest heating temperature is 300°C.
There are 15 heating tubes in a single roasting oven. If one or two of the heating tubes damage, it will not affect the use of the whole roasting oven.
When the power is off, turn the handle manually to discharge the material. The motor controls the rotation of the rotating cage in the oven.
Turn over the handle and check whether part of the material baked. You can also use a spoon and other tools to take out a small part to view.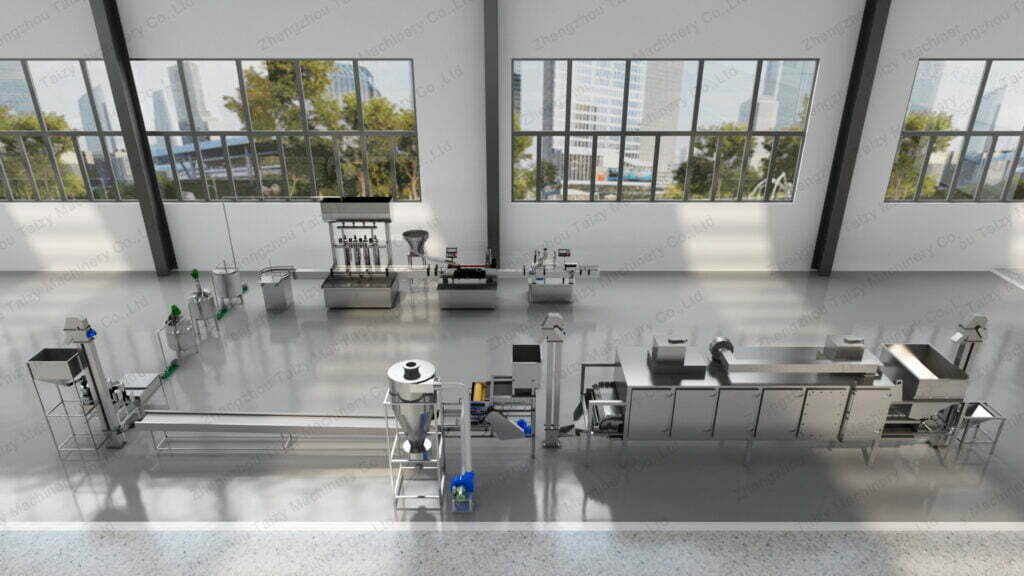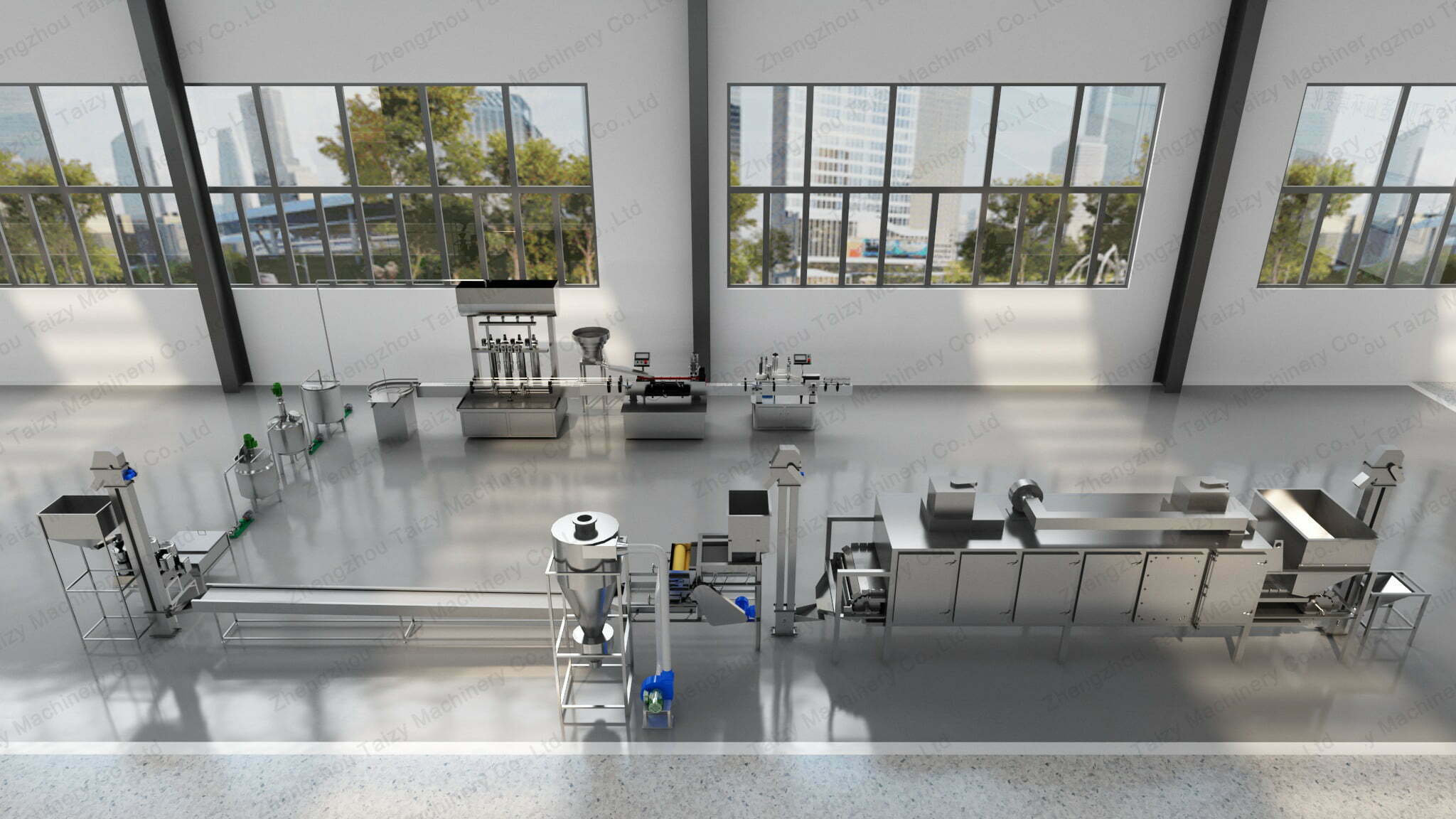 The whole machine is sprayed with plastic treatment, corrosion-resistant model, painted by other companies, laser cut. And the corners are relatively smooth.
The peeling machine adopts plastic spraying process, which has good corrosion resistance.
There are three fans in the baking machine: heat circulation, moisture exhaust, and cold air circulation.
The screw is to adjust the discharge valve port. The lower the discharge valve port is, the faster the material will discharge. If it is not clean, it can be turned upwards, which will make the material stay on the sand roller longer and make the removal cleaner.
The mixing tank can season with some salt, sugar and other seasonings to make the taste more uniform.