Peanut chikki bar is a famous snack in India and surrounding areas. In May this year, we exported a peanut chikki bar production line to Myanmar. The customer wants to make rice cake snack and we provided an airflow puffing machine and a peanut cereal bar forming machine.
What are peanut chikki making machines?
The peanut chikki bar production line consists of a peanut roasting machine, a peanut peeling machine, a jacketed kettle, a mixer, a peanut candy forming machine, and a packaging machine. The contact material part of the whole machine is made of 304 stainless steel, which is suitable for the automatic forming of coarse grain products such as rice cakes, sachima, corn cakes, peanut cereal bars, etc.
The machine can be equipped with various specifications of knives, which are customized according to customer requirements.
Finished products: rice cake, peanut candy, sachima bar, black rice cake, and various granular bars.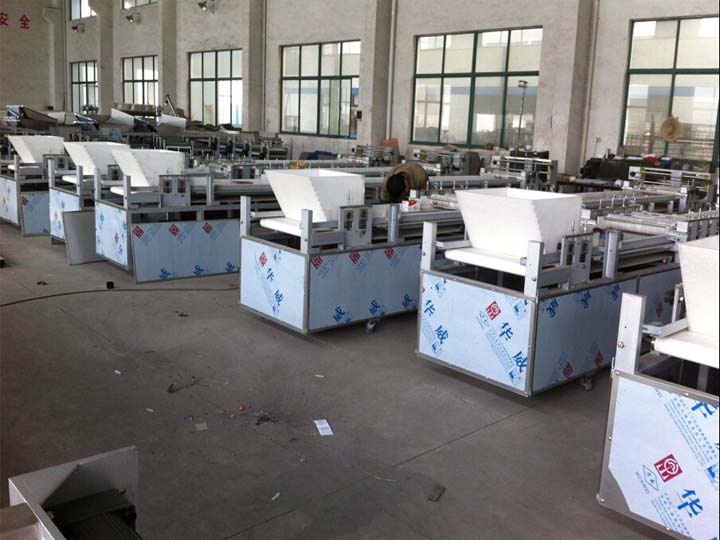 Product Description
It adopts advanced computer touch screen, PLC program control. Frequency conversion speed regulation, automatic correction of product parameters, convenient and quick operation.
Continuous automatic feeding, flattening, cutting, and finished product conveying.
According to the needs, customers can choose to equip with a spreader, a pneumatic clapper. And the hopper can be configured with nylon or stainless steel.
Less labor and high output.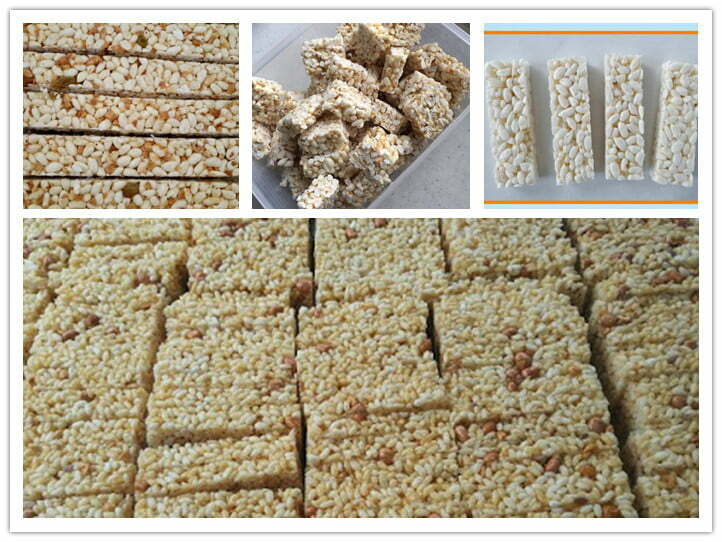 At the end of May, we received an inquiry from a Myanmar customer about the peanut chikki bar making machines. Because the peanut cereal bar production includes a series of machines. And we also have a peanut cereal bar production line and a rick cake processing line. Therefore, we first inquired about the customer's raw materials and final products. After learning that the customer's demands, we recommended the airflow rice puffing machine and peanut candy bar making machine to him.