Recently, we received an order for a peanut candy bar making machine from an American customer. He demanded a sugar melting jacketed kettle, a mixer, a peanut cereal bar molding machine, and a packing machine.
Order details of peanut candy bar making machine
In November, the customer sent us an inquiry for a peanut candy bar making machine. After detailed exchanges, we learned that he runs a small peanut snack food plant. Previously, he produced coated peanut snacks. And now he wants to start a new production line of the peanut candy bar. Therefore, he decided to purchase the peanut cereal bar making machine.
After understanding the customer's needs, we recommended this peanut candy bar production line to him. It includes a jacketed kettle, mixer, a peanut bar cutting machine, and packing machine. He wants the sugar cooking pot to be electric heating, with mixing and tilting function, convenient for outputting. As for the peanut candy bar forming machine, the customer required the width of the finished peanut cereal bar to be 30mm, 40mm, and 60mm. The thickness is 6mm, 8mm, and 10mm. The conveyor belt length is 560mm. We customize the production line according to the customer's demands and he is very satisfied with the peanut candy bar making machine.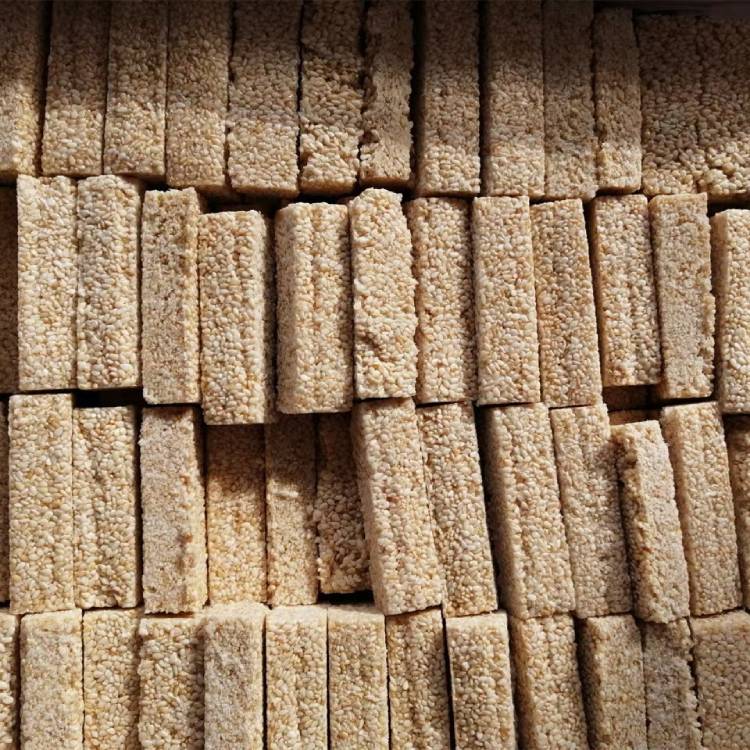 The customer ordered this peanut cereal bar making machine for several reasons, including the snack plant, market, and business development.
The prosperous market of peanut candy bar
The peanut cereal bar is a kind of delicious food. And there are many kinds of tastes for choice, puffed rice cake, peanut cereal bar, sunflower seed bar, and others. The snack is suitable for eating in many cases.
Working experience of peanut snack food
The customer has a coated peanut plant. The working experience of a coated peanut production line makes it convenient for him to run a peanut cereal bar production line.
Demands for expanding the scale of business
After running a coated peanut plant well, the customer has the ability to add another snack food processing line.