Peeled peanuts have wide applications. It applies to making peanut butter, peanut candy, and other products. As the demand for peanut products grows, so does the demand for peanut peeler. We have exported peanut peeling machines to many countries, including the Philippines, Pakistan, Kenya, and other countries. Recently, we exported a peanut peeling machine to the Philippines.
Types of peanut peeling machine
As a professional peanut peeling machine manufacturer,let me introduce you to the peanut skin peeler types. This is related to the peanut peeling effect.
The automatic peanut peeler machine includes two types. One type is a dry peanut peeling machine, and the other is a wet peanut peeling machine. What is the difference between the two?
Peanut dry peeling machine is suitable for roasting peanuts to remove red skin. It mainly uses the friction movement between the hair roller and the peanut to remove the red skin. When removing the red skin, friction occurs between the hair roller and the peanuts, so it is inevitable that the peanuts will break. Therefore, this peanut peeler machine is suitable for products that do not require high peanut integrity, such as peanut butter and peanut brittle.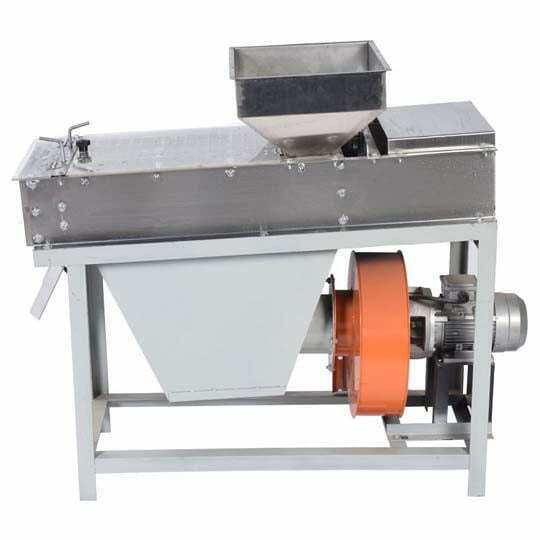 The wet peanut peeler is suitable for peeling raw peanuts. Before peeling, peanuts need to be soaked,then they can be peeled by this machine. The peanut red skin peeling machine uses soft rollers to rub the peanuts and peel them. Therefore, the peanuts peeled by this machine have a higher integrity rate.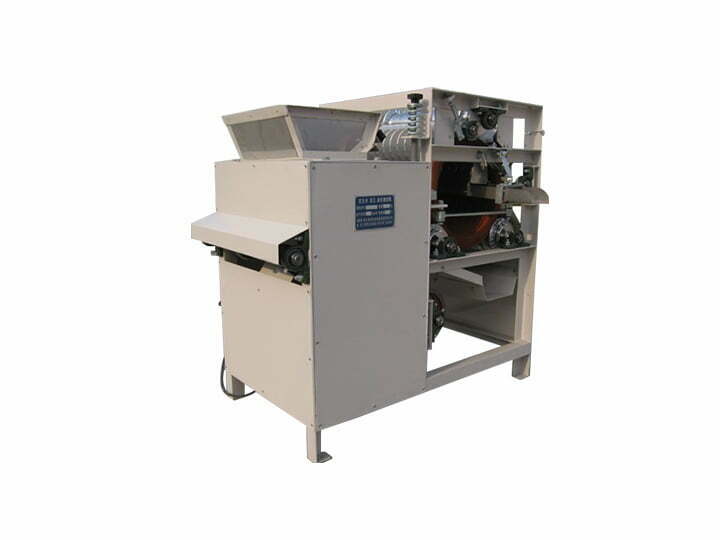 Details of Philippines peanut peeling machine
In mid-September, we received an inquiry about the peanut peeler machine from a Filipino customer.
He needs a peanut peeling machine to peel peanuts. Through a brief conversation, we learned that the customer needs peanuts to make peanut slices and then use them for cake making.
When we understand his requirements, we recommend him wet peanut peeler and peanut slicer. After checking the pictures, videos, and quotations of the two machines, he quickly placed an order. And, we changed the machine voltage to adapt to his local voltage.