Taizy commercial peanut roasting machine is a new type of efficient and energy-saving baking machine. It has the characteristics of baking with mixed salt and automatic separation of discharging materials. The peanuts roasted by the peanut toaster taste pure.
Characteristics of commercial peanut roasting machine
Energy saving and safety
Hygienic and convenient
Fast temperature rise
Stable performance
Low energy consumption and operation cost
Long service life
Convenient maintenance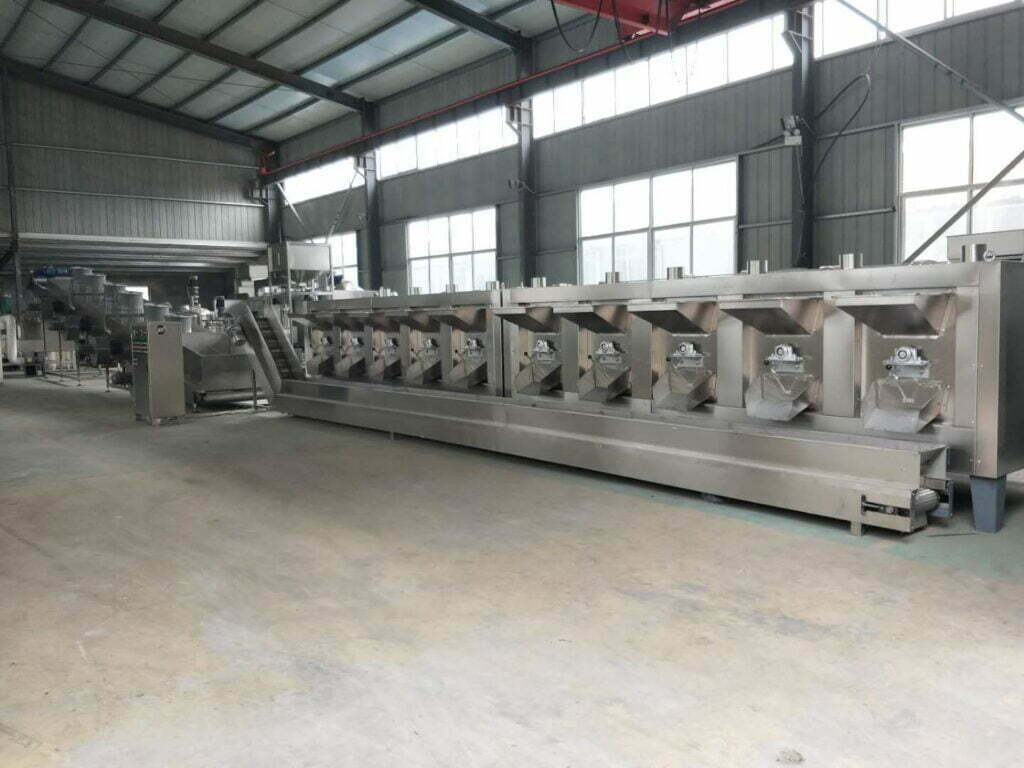 Peanut roasting process
Peanut roaster is a machine that uses coal, gas, or electricity for heating. The machine adopts the principles of the rotary roller, heat conduction, heat convection, and heat radiation. In addition, the machine is equipped with an automatic temperature control device. This can prevent the box from getting too hot and baking peanuts. The roaster machine for peanuts uses hot air as the drying medium to act the heat energy on the baked object. During the working process of the machine, the baked goods are alternately operated by the forward-pushing device and the reverse-discharging device in the box. This can form an uninterrupted cycle of heat so that peanuts are evenly heated. This effectively guarantees the baking quality.
Application range of peanut baking machine
The commercial peanut roasting machine is mainly used for baking in the food processing industry. The commonly used baking materials are beans, nuts, nuts (such as peanuts, white rice, melon seeds, almonds, chestnuts, broad beans), etc. The machine can effectively reduce material moisture. The use of our machines by customers in many countries has proved that our machines have the advantages of convenient use, high efficiency, energy saving and durability. The baked products are of good quality, sanitary and pure taste.