Coated peanut is famous snack food, which is crispy and delicious. It can be packaged into bags and put onto shelves of supermarkets or as a dish matching with wine or other food. The peanut can even is ingredients in a bakery shop. Anyway, coated peanut has a potential market. And many peanut farmers or businesses have a demand for coated peanut machines. This post is about the peanut coating machine delivered to Cambodia.
Peanut coating production line includes peanut roasting machine, dry peanut peeling machine, peanut coating machine, swing roasting machine, cooling box, seasoning machine, packing machine. The raw materials of this processing plant are red skin peanuts. And the final products are coated peanuts in bags. The capacity of machines and materials can customize. And customers could also buy a whole production line or just the coating machine, swing oven, or others.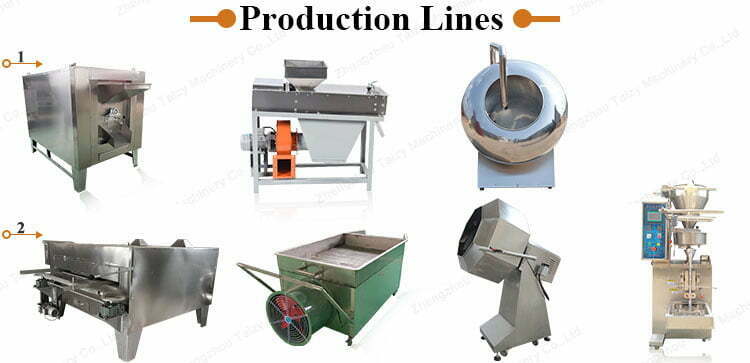 Cambodia peanut coating machine case details
In October this year, a customer from Cambodia sent us an inquiry for a peanut coating production line. He prepared to use the machines with electric heating. The power is 380V 50HZ of three phases. About the material of machines, the customer required the peanut peeling machine, swing roaster, cooling box to be 201 stainless steel, while the peanut coating machine, seasoning machine, packing machine to be 304 stainless steel.
For the peanut roasting machine, we recommended him a continuous peanut roasting machine with three ovens. It has a large capacity so the customer could roast large amounts of red skin peanuts at one time. And he ordered a dry peanut peeling machine with four rollers. The peeler machine could remove the red skin of roasted peanuts thoroughly.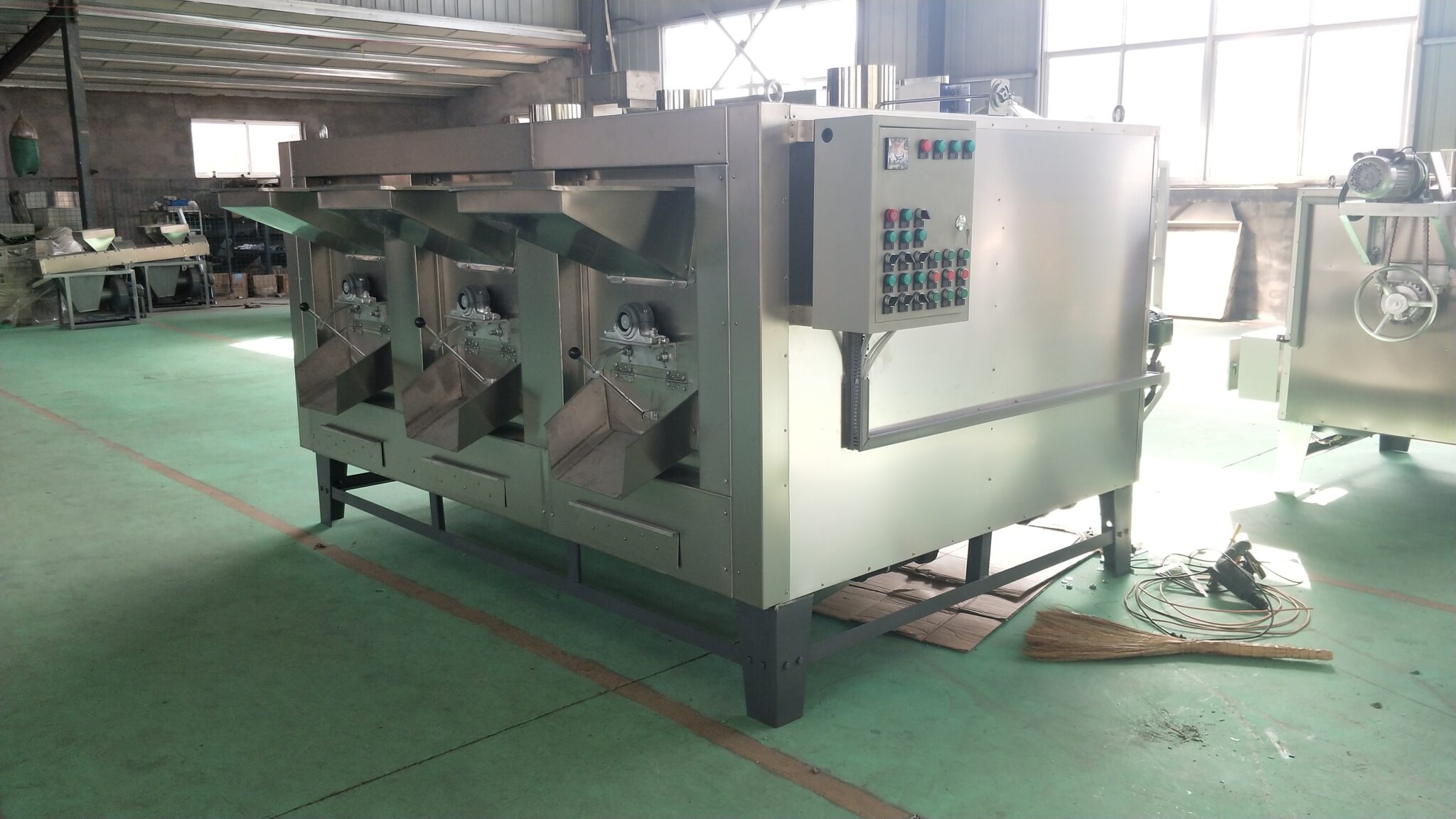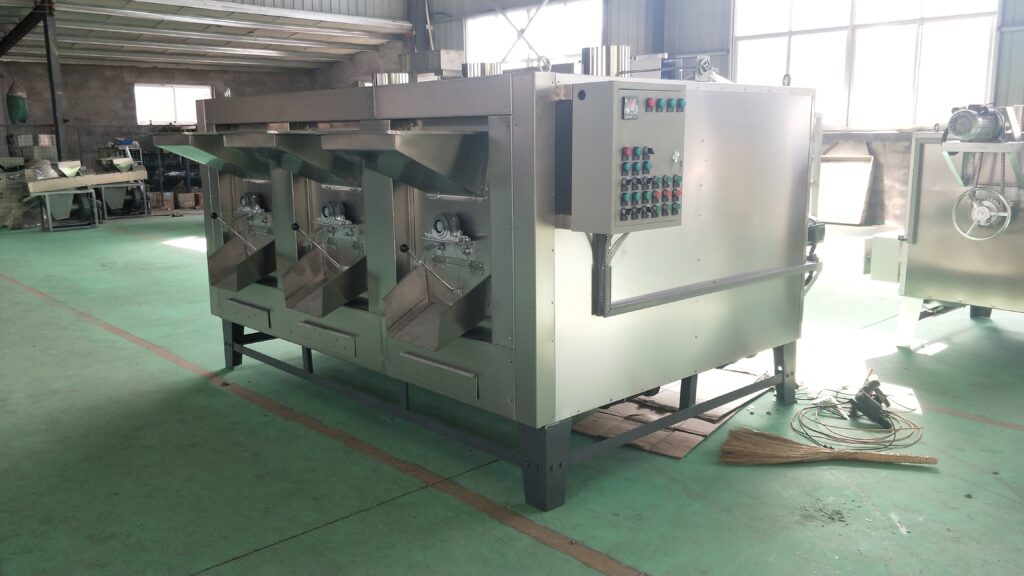 For the peanut coating machine, he chose a 1000-type machine, and the capacity of the swing roasting oven he wanted was 20-45kg/h, 36kw. This is suitable for his production output. About the cooling box, we provided a pneumatic discharging type and a seasoning machine with an automatically spreading function. The automatic operation is easy to learn and will improve the working efficiency. Finally, he ordered a 320-type packaging machine, with inflation and coding functions. So the products of this peanut coating processing plant can be sold at supermarkets directly.