The electric cocoa bean grinder is a multi-functional grinder, which can pulverize most solid materials into powder. For most flavor powder manufacturers or seasoning powder manufacturers, an electric cocoa bean grinder can bring them huge profits.
Why is the electric cocoa grinder worth investing in?
First, a commercial cocoa powder grinder has a very wide range of applications. It can grind most solid materials into powder. For example, nuts, grains, spices… It can crush into various sizes of powder by changing screens of different fineness.
Therefore, after purchasing this machine, investors can use this machine to grind a variety of materials by themselves or can lease it to nearby shops to create profit.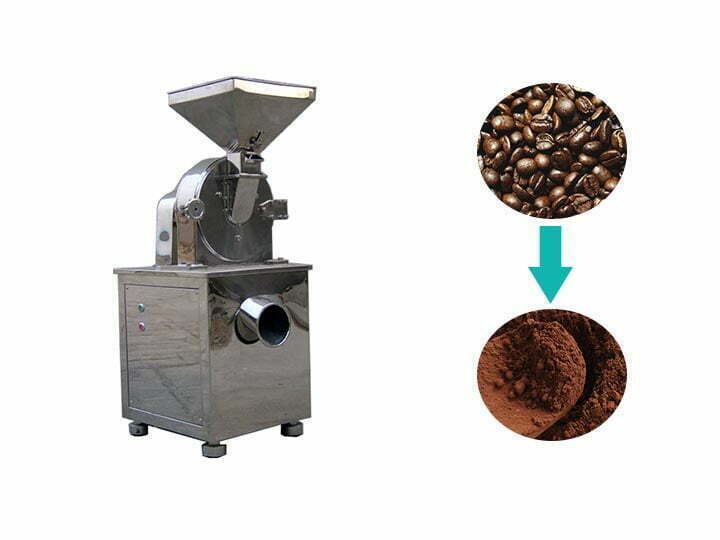 Secondly, the electric cocoa bean grinder has a relatively stable structure. It adopts all 304 stainless steel, which has a long service life. After purchasing a stainless steel grinder, it can be used for a long time.
Third, the commercial cocoa bean grinder has a variety of models, and its production output is 20-2000kg/h. Therefore, it can satisfy small cocoa powder processors or large cocoa bean processing plants.
Fourth, If you want to make chocolate, this is an essential machine.
Finally, the cocoa beans processed by the commercial cocoa bean grinder have ideal effects.
How the electric cocoa bean grinder works
The electric cocoa grinder is mainly composed of main components such as a base, a casing, a main shaft, a fixed plate, a screen, and a hopper. It grinds cocoa powder by the mutual movement of the fixed net plate and the movable net plate.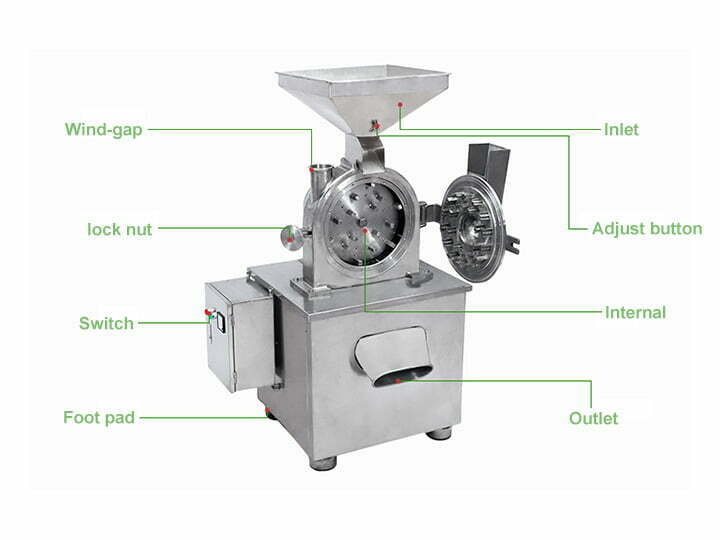 When the machine works, pour the cocoa beans into the machine from the hopper above. Then it will pulverize cocoa beans into cocoa powder through the interaction of two net plates. The ground cocoa powder is filtered through a sieve, and the fine cocoa powder flows out from the outlet through the sieve. The coarser cocoa powder remains in the crushing chamber and continues to be crushed. After repeated grinding and processing, you will finally get a uniform fineness cocoa powder.
Commercial cocoa bean grinder characteristics
The components of the cocoa bean grinder are mainly made of all 304 stainless steel. It meets the processing requirements of food and medicine.
The bearing part of the electric cocoa bean grinder adopts circulating water cooling to avoid the heat generated by friction during grinding. This design avoids bearing damage and material deterioration caused by long-term machine operation.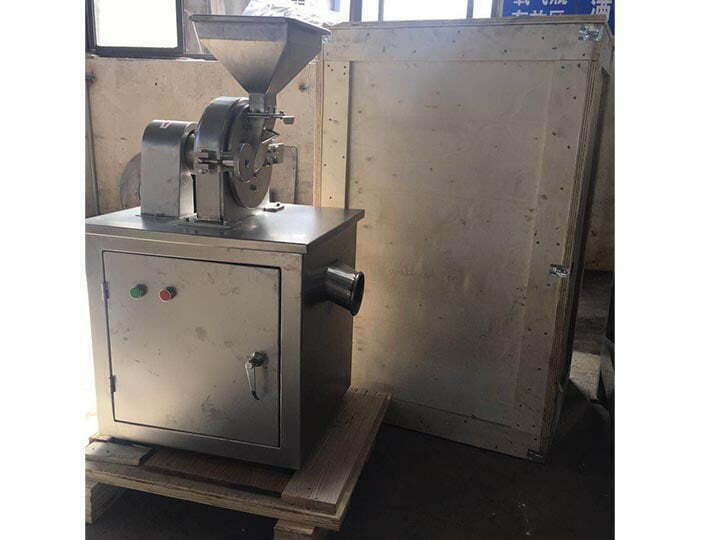 The powder collection chamber of the cocoa powder grinder adopts a fully enclosed sound-absorbing structure. It can effectively reduce the noise generated by the work. The machine has a special return device. With the help of this device, the crushed materials can be collected in a bag. Therefore, it effectively reduces the situation that the slag splashing everywhere.