A commercial steam jacketed kettle is one of the most important processing machines in the peanut candy bar making plant. It can mix and cook sugar, peanut, and other materials evenly so the next cereal bar molding machine can work quickly. But it can also use in many other cases.
Double jacketed kettle machine structure
The steam jacketed kettle mainly includes a motor, pressure gauge, safety valve, hand wheel, a supporting frame, the pot body, and support plate. It also has a tilting function and mixing usage. It can heat through gas, electricity, steam. Workers could also directly put a heating stove under the pot.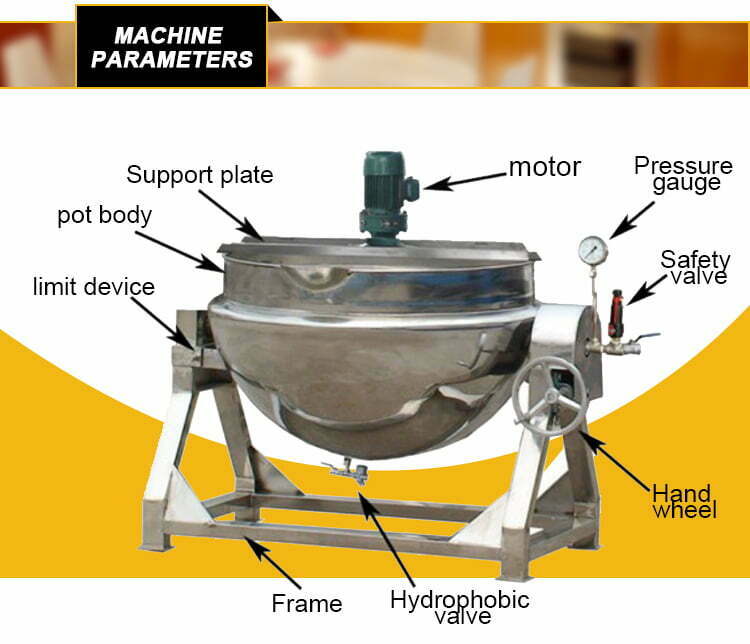 How to use the commercial steam jacketed kettle to make fruit jam?
Feeding-heating-mixing-discharging.
Workers pour raw fruits into the double jacketed kettle.
Turn on the power and the pot starts mixing and heating fruits. These two functions can work at the same time. Workers could set the heating time and temperature through the control panel.
Finally, turn the handwheel and the steam cooking pot will tilt. And the fruit jam can be discharged.
Wide application of sugar melting pot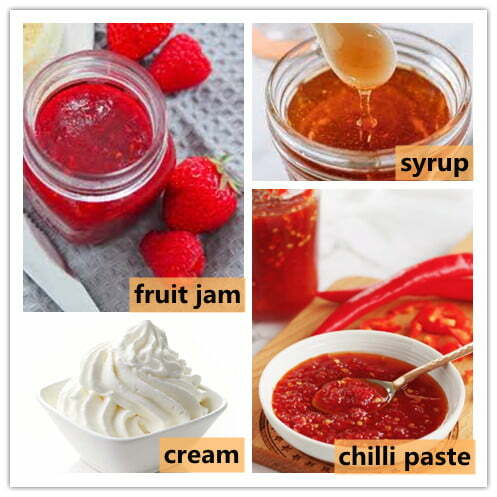 This commercial steam jacketed kettle can also whip cream, cook other food, melt sugar, and mix other liquid materials. It not only can use in a peanut brittle bar production line but also can work as a single machine in various food processing plants.