The tunnel oven is the first machine in a fully automatic peanut butter production line. It is divided into two parts, roasting, and cooling. And it can apply to peanuts, cocoa beans, cashew nuts, and other nuts. There are 200kg, 300kg, 500kg, 1000kg types of tunnel oven for sale. And customers could make this machine according to their output.
Working Principle of continuous peanut tunnel oven
This conveyor oven consists of an elevator, a feeding hopper, a roasting part, a cooling part, an outlet. Raw coated peanuts will bake for about 20 minutes and cooled for 10 minutes and discharge. The thickness of materials should limit to between 50~60mm. The heating temperature could reach 180-200℃. And customers could choose to use electricity or gas.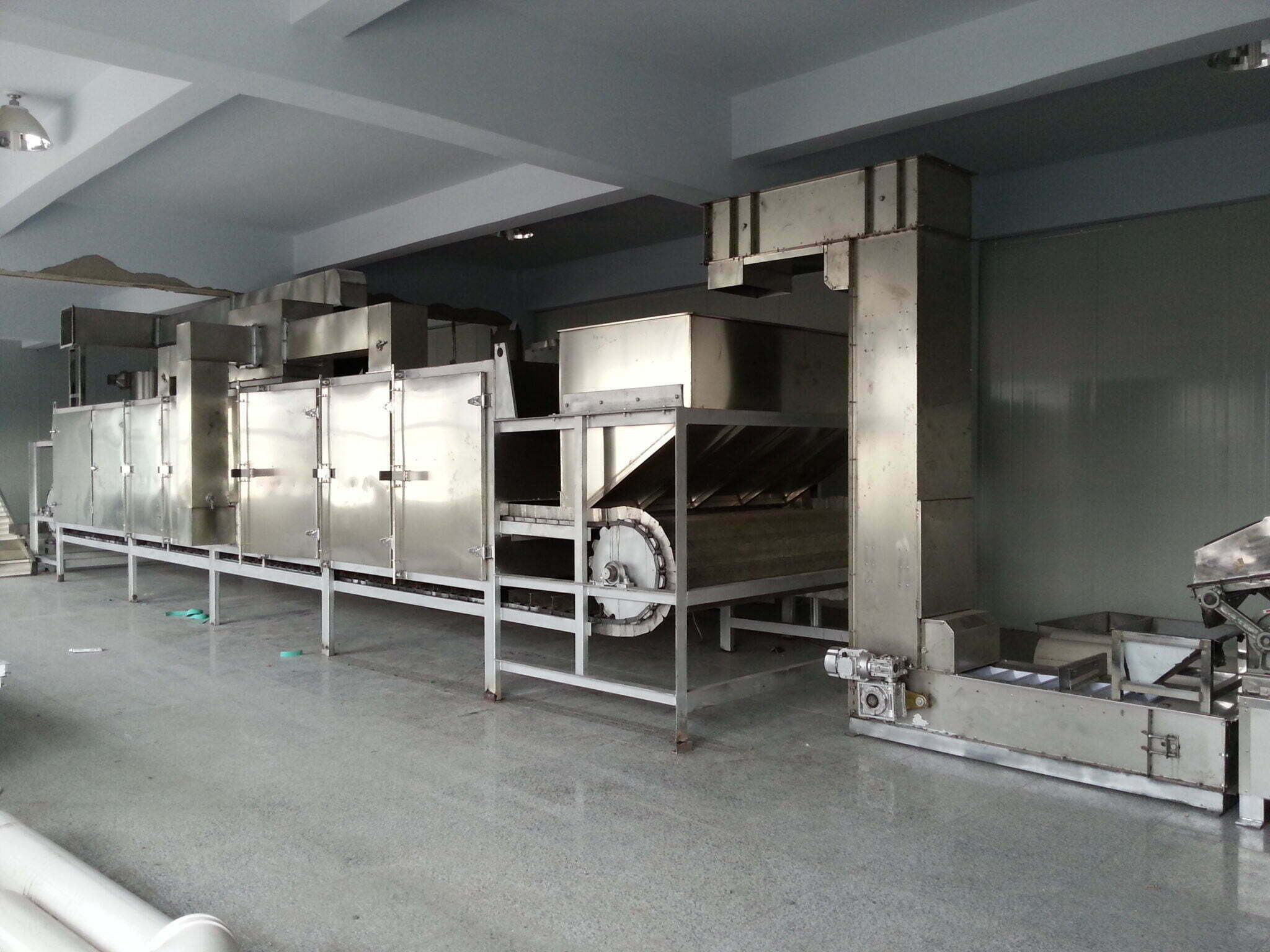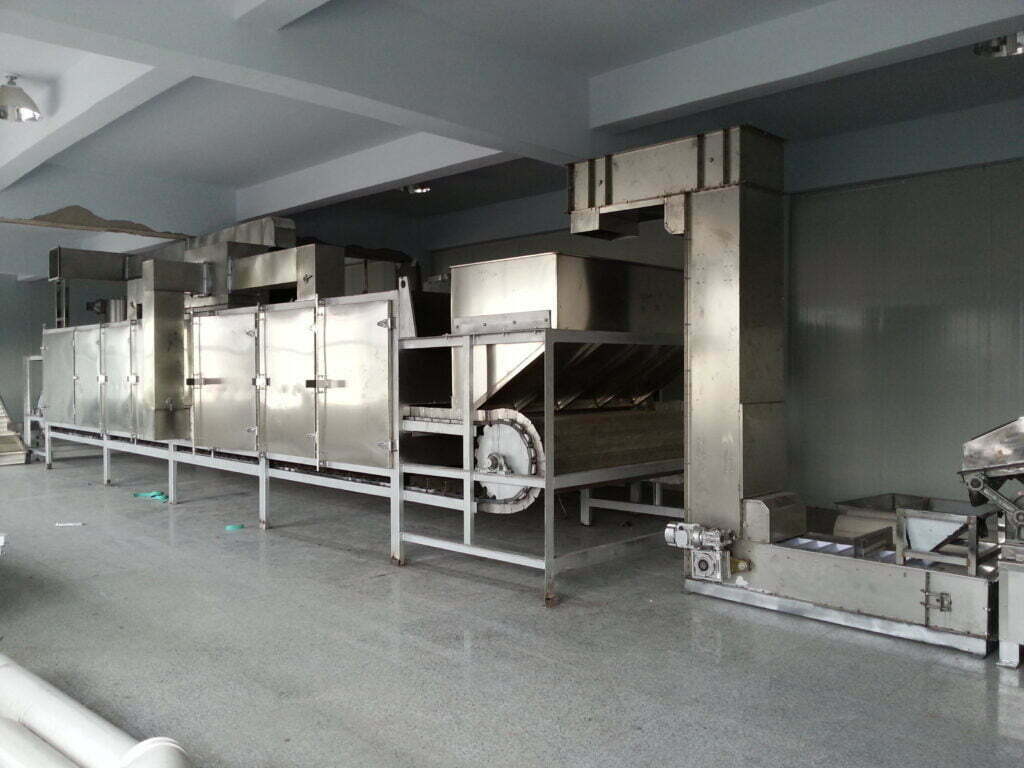 Features of peanut roasting tunnel oven
High efficient
The peanut roasting tunnel oven has 5 separate doors, with 3 roasting parts, and 2 cooling parts. So the machine connects baking with cooling directly, with no need to add a conveyor belt outside. Thus it could deal with raw materials efficiently.
Automatic operation
The continuous baking oven has an automatic control panel. Operators only need to pour raw materials into the machine, set temperature and working time. There are no complex steps to remember and we could provide an operation guide.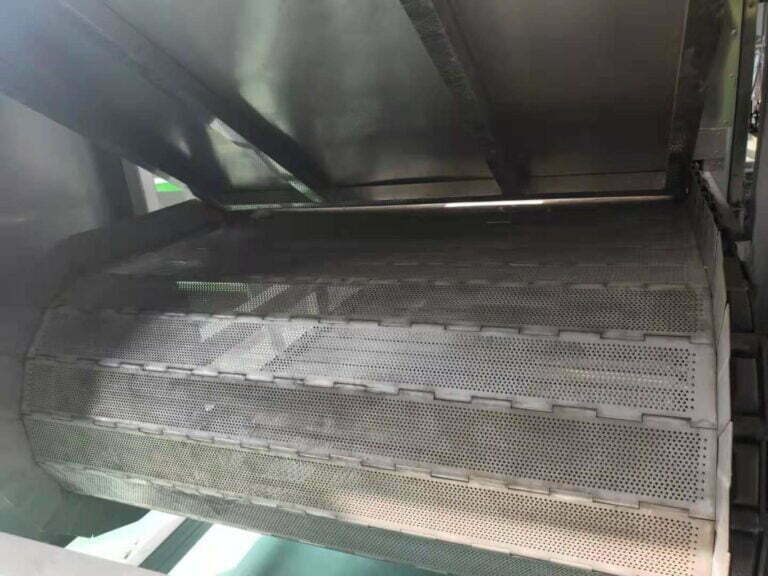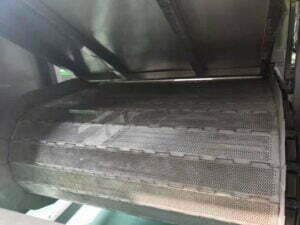 Large output
Since the continuous peanut tunnel oven is different from the single peanut roasting oven, it could process more peanuts at one time. So it is mostly used in automatic peanut butter processing plants.
Chain Plate design
And peanuts roasted by this tunnel oven have a better taste than other ovens. Because the special chain plate design could keep peanuts fully baked. The inner side texture of this continuous oven is stainless steel, which is suitable to process food.
Learn more about peanut processed machines, you could also read: