Almond cracking machine can break the hard shells of almonds, badams, palms, hazelnuts, and other nuts. And America is one of the most important almond production country. So how is the almond hulling machine?
Almonds in the USA
American almond generally refers to badam. Almond is a popular nut that is produced all over the world.
"Badam" is the name of almond in many countries around the world. 80% of almonds in the world are produced in California, USA. In addition, almonds are grown in India, Pakistan, Iran, and Xinjiang, China. The name is due to history. The long cultural tradition is well known by the locals.
Almond is rich in nutrients. One ounce (about 30g/23 pieces) of almonds contains about 6 grams of protein, 4 grams of dietary fiber, 75 mg of calcium, 7.4 mg of vitamin E, 0.3 mg of vitamin B2, and 1 mg of niacin.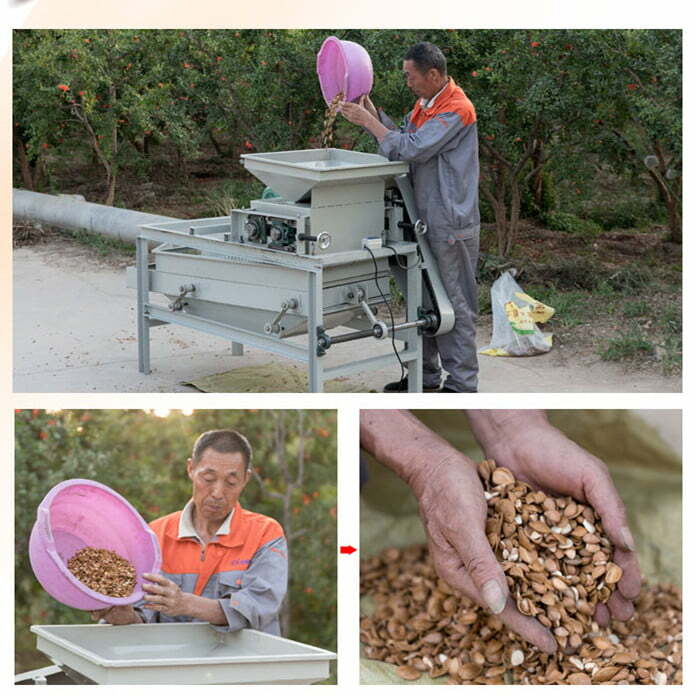 Highlights of Almond cracking machine in USA
This almond hulling machine is composed of a feeding hopper, rollers, fish-scale sieve plate, and kernel outlet. The rollers could break the hard shells of almonds easily and the screen can separate large shells with the kernels. So the next almond shell kernel separating can work easily.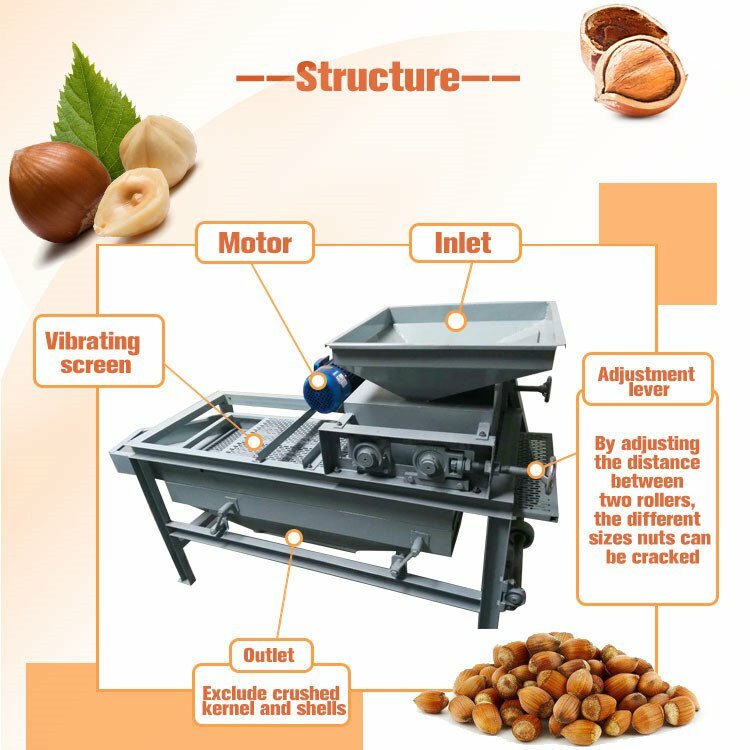 High shelling rate of almond husking machine
Almonds with hard shells are put in the feed hopper of the sheller. These nuts are hulled by mutual rotation and extrusion of the two rollers. The shelling rate reaches 98%.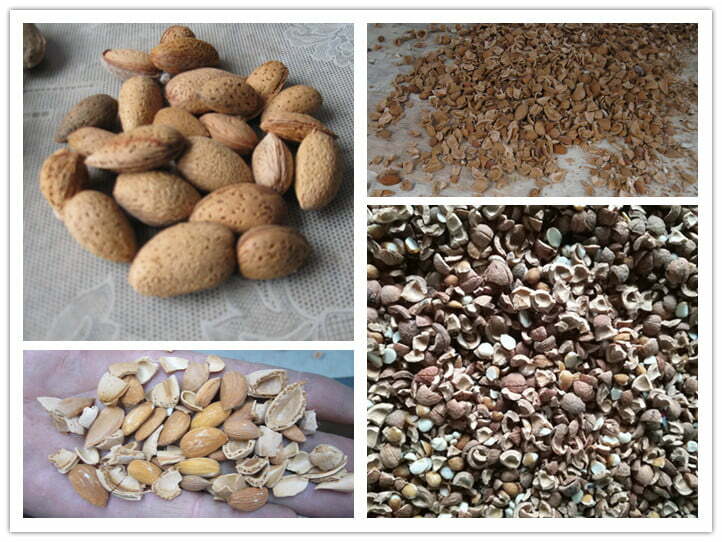 Large capacity of almond cracking machine
The capacity of this almond sheller is 300-400kg/h. And we could also provide tailor-made service according to customers' demands.