The cashew nuts come in different grades and colors. For different grades of cashews, their prices are different. Therefore, cashew nut manufacturers usually classify cashew nuts with the automatic cashew grading machine. Cashew nut grading is divided into two types, one is to grade raw cashews; the other is to grade cashew nuts after peeling. Both methods can grade different grades of cashew nuts.
Classification of cashew nuts
The grades of cashew nuts generally divide into color, shape (the degree of completeness of cashews), and size.
Color: W–white, S–yellow
Shape: W–whole, B–naturally broken, P-crushed pieces
P-grade cashews are generally used for making cakes.
The size of cashew nuts generally represented by Arabic numerals, and the smaller the number, the bigger the cashew.
For example:
CASHEWS W240 stands for white whole-grain cashews with a size of 240 grains per pound. This grade of cashews is better cashew at a higher price.
CASHEWS LBW240 (Large butt white) stands for large white crumbs. It is not broken from the middle like split, so this grade of cashews is a bit worse than split.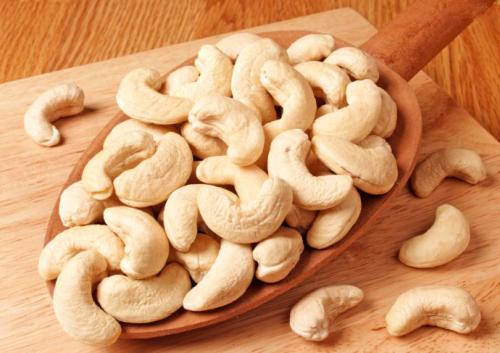 Of course, there are other terms for the classification of cashew nuts.
For example:
CASHEWS DW (DW: Dessert Whole) whole cashews in the dessert base.
CASHEWS WB: (WB: White Butts), white crumbled cashews;
CASHEW SS: (SS: Scorched Splits), yellow petals;
CASHEWS SB: (SB: Scorched Butts), yellow crumbles;
CASHEWS LP: (LP: Large Pieces), larger pieces;
CASHEWS SP: (SB: Scorched Pieces), yellow crumbs.
How to grade cashew nuts
The following takes the grading of raw cashews as an example to introduce how to grade cashews. The grading of raw cashew nuts uses a raw cashew nut grader machine. The raw cashew nut classifier motor drives the machine to continuously rotate.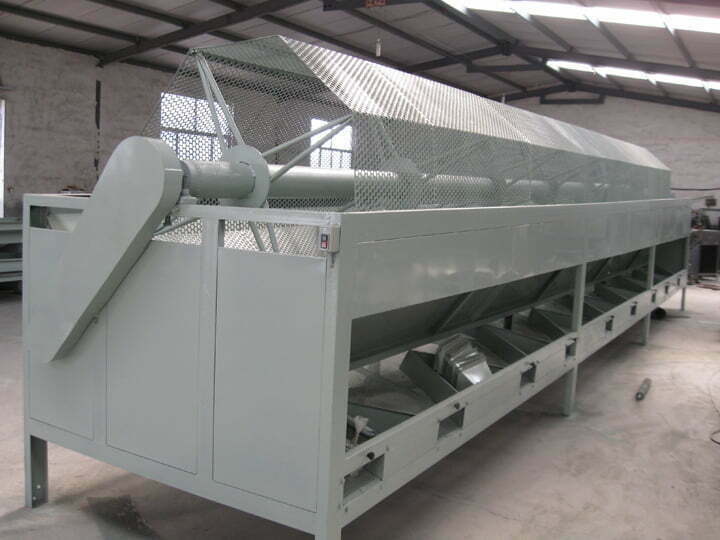 The automatic cashew grading machine divides into 3-5 grades of the mesh according to the cashew nuts size. When the raw cashew nuts rotate to the first small-sized mesh, the smaller cashew than the mesh size falls from the mesh. The large-sized cashews continue to move to the next level. Therefore, cashews of different sizes and grades can be separated.